Podcast: Play in new window | Download
Subscribe: Apple Podcasts | RSS
We talk with Arundhati Roy about her bestselling new novel, The Ministry of Utmost Happiness, set in today's India. Then, Imogen Hermes Gowar tells us about her acclaimed debut novel set in 18th century London, The Mermaid and Mrs. Hancock.
Arundhati Roy
Arundhati Roy's new novel The Ministry of Utmost Happiness takes the reader on a journey across the Indian subcontinent, from the cramped neighborhoods of Old Delhi to the mountains of Kashmir.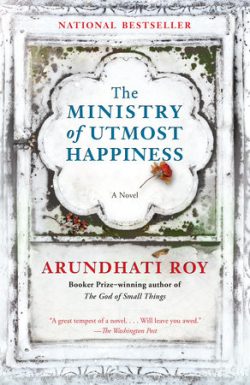 It's a window into today's India headed by Narendra Modhi – an India, Roy says, that is descending into fascism. Anti-Muslim pogroms are on the rise; young Muslim girls are being raped and killed and other marginalized groups like the Dalits are also the targets of violence. Arundhati Roy tells us what's happening in India is poised to become a danger to the world.
Yet, The Ministry of Utmost Happiness is a work of great beauty and even hope; her main protagonist — transgender and Muslim – is a real force of love who creates a kind of utopian community in a cemetery in the middle of New Delhi. Beautifully written with compelling characters, The Ministry of Utmost Happiness seems written in a white heat of love for India and outrage against injustice.
Imogen Hermes Gower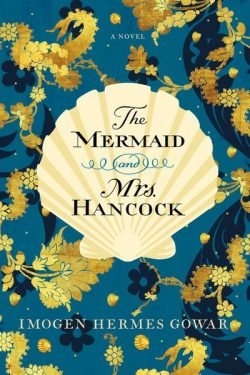 Imogen Hermes Gower's acclaimed debut novel, The Mermaid And Mrs. Hancock, is like traveling back in time. With stunning verisimilitude, she recreates the world of late-18th century London, a time poised on the cusp of the modern world, with a wonderful story about a merchant, a madam and a mermaid.
At a time when women's lives are still as constricted as their whalebone corsets, one woman strikes out on her own. Meanwhile, a prosperous merchant finds his life upended when he comes into possession of — a mermaid. What happens when these two lives intersect makes for a story about obsession, wonder, and the deepest desires of the heart.
Imogen Hermes Gowar studied archaeology, anthropology and art history before going on to work in museums. She began to write small pieces of fiction inspired by the artifacts she worked with and around, which led to her writing The Mermaid and Mrs. Hancock.
Book Pick for Young Readers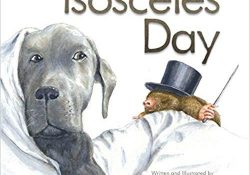 Isosceles' Day by Kevin J.Meehan: This charming and beautifully illustrated book is inspired by Isoceles, a real-life rescue dog who was abandoned and abused but found a good home (read about his story here.)
The book follows him in his new home on a typical day he shares with various other creatures and is a delight to read and view.