Podcast: Play in new window | Download
Subscribe: Apple Podcasts | RSS
We talk with Steven Stoll about his brilliant history of Appalachia: Ramp Hollow: The Ordeal of Appalachia. Then, coastal property values are threatened by sea level rise. We talk with Rachel Cleetus of the Union of Concerned Scientists about the report she co-authored, Underwater, Rising Seas, Chronic Floods, and the Implications for US Coastal Real Estate.
Steven Stoll
The people of Appalachia have been alternately praised and despised: praised as the embodiment of that traditional American icon: the self-reliant yeoman farmer. But they have also been despised as backward primitives who resist modern progress.
Maybe the self-reliance and the resistance are both part of a way of life that has much to teach us. Steven Stoll's book Ramp Hollow offers a fresh, provocative account of Appalachia, and why it matters.
Stoll recounts the story of Appalachia as a complex struggle between mountaineers and profit-seeking forces from outside the region. Drawing powerful connections between Appalachia and other agrarian societies around the world, he demonstrates the vitality of a peasant way of life that mixes farming with commerce but is not dominated by a market mindset.
Steven Stoll is Professor of History at Fordham University in New York.
Read an excerpt from Ramp Hollow
Rachel Cleetus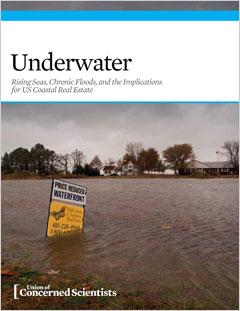 Hundreds of thousands of homes are at risk of chronic flooding due to sea level rise over the coming decades. But long before those homes go underwater physically, many will go underwater on their mortgages.
That's because coastal property values will plummet as the myriad effects of climate change and sea level rise become more and more evident. These and other property value impacts of sea level rise are revealed in a recent report by the Union of Concerned Scientists. It's titled Underwater: Rising Seas, Chronic Floods, and the Implications for US Coastal Real Estate. Co-author Rachel Cleetus talks with Writers Voice about the report. Rachel Cleetus is an economist with the Union of Concerned Scientists.
Read the full report, Underwater