Podcast: Play in new window | Download
Subscribe: Apple Podcasts | RSS
Cathryn Hankla talks about her memoir LOST PLACES: On Losing And Finding Home. Then Francesca reads a passage about "finding home" from her memoir about Provence.
Please do us a favor: rate us on iTunes or whichever podcast app you use. It helps to spread the word about #WritersVoice. Thanks!
Cathryn Hankla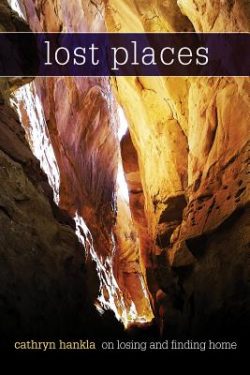 "Home is where the heart is," goes the saying. It's also where memory resides — our connection to our past, our family and friends, our identity. So what happens when you lose your home. Do you lose your memory? Or gain your freedom?
Cathryn Hankla explores this and other questions about the meaning of place In her memoir, Lost Places: On Losing And Finding Home.  Her definitions of home are located not just in geography, but also in history, our physical bodies,  and the roles we play for those we love.
The essays in her book are written with a poet's sensibility, for Hankla is a poet. In a voice both droll and lyrical, she invites us to seek deeper understandings and connections with our own inner landscapes and the earth itself.
Cathryn Hankla teaches English at Hollins University, where she directs the Jackson Center for Creative Writing. She has been honored with numerous awards including a PEN Syndicated Fiction award and the James Boatwright III Prize for Poetry.
Francesca Rheannon, "Finding Home"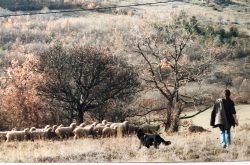 In 2001-2002, Francesca spent a sojourn in Provence. There, she felt that she had found her "true" home:
"Now, I realize one can have several true homes, but Provence is still one of them for me. Soon after I returned to the U.S., I wrote a memoir about my experience, which I call Province of the Heart. Then, diverted by being bitten by the radio bug, I set it aside for many years. I have now gone back to it, thanks to a writing group at my local library." Francesca reads an excerpt from the final chapter, "Finding Home."
Read the passage here.