Podcast: Play in new window | Download
Subscribe: Apple Podcasts | RSS
We talk with poet Kathryn Levy about her latest poetry volume Reports (New Rivers Press, 2013). Then we hear an extended excerpt from my 2008 interview with Mark Eleveld about the anthology and CD set he edited, The Spoken Word Revolution Redux (Sourcebooks Press., 2007.)
Kathryn Levy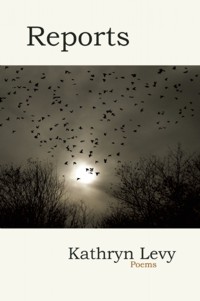 This is the last week of Poetry Month 2018. We are fortunate to have as our first guest today poet Kathryn Levy. Her most recent poetry volume is Reports, a finalist for the 2014 Midwest Book Award. Poet Rachel McKibbens said of Reports:
"These poems embody grief and solitude with a masterful grace and ferocity, each webbed to the next with the immediacy of loss and the persistence of survival. Reports is a collection of incantations, demanding its readers to 'break this world wide open.' To testify. To live."
In addition to Reports, Kathryn Levy has written the poetry volume, Losing the Moon and a guide for teaching poetry The Nutcracker Teacher Resource Guide. She has been twice nominated for the Pushcart Prize and was founding director of The Poetry Exchange and the New York City Ballet Poetry Project, two poetry-in-the-schools organizations.
Read the title poem from Reports by Kathryn Levy
Mark Eleveld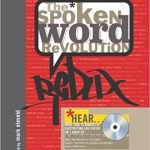 This year for the first time ever, a Pulitzer Prize was awarded to a hip-hop artist: Kendrick Lamar, for his album Damn. Hip-hop is a form of poetry in performance. Back in 2008, I interviewed Mark Eleveld, the editor of a book and CD set about hip-hop, poetry slams and other poetry in performance.
The book is The Spoken Word Revolution Redux and followed Eleveld's first anthology, The Spoken Word Revolution, both out from Sourcebooks Press.   We play an edited version of our 2008 interview with Eleveld.
Listen to the full interview with Mark Eleveld