Podcast: Play in new window | Download
Subscribe: Apple Podcasts | RSS
We talk with evolutionary biologist Menno Schilthuizen about his book Darwin Comes To Town (Picador Press 2018).
Then, adventurer and documentarian George Kourounis travels the planet to witness the impact of climate change. He tells us about the revival of his TV series Angry Planet (KCET and LINK TV.)
Menno Schilthuizen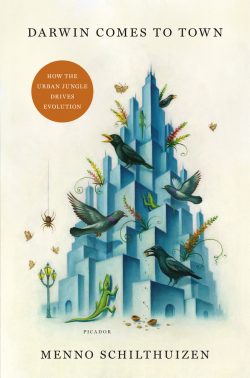 The world observes Earth Day each year on April 22. It's the day we celebrate the environment that gives us life and sustenance.
However, we may find little to celebrate and much to grieve, as the Trump administration tries to undo fifty years of environmental protection and more than a hundred years of conservation.
Public lands are being sold off to the highest bidder, clean air and water regulations are under attack, wildlife protections are being undone, and our coastal waters are being threatened by oil and gas development.
But there are some things to celebrate. In spite of the overall toll that human activity is taking on the health of ecosystems around the planet, there are some species that are thriving within the human built environment.
Evolutionary biologist Menno Schuilthuizen has been studying the endless diversity of life since he was a little boy collecting bugs in his backyard in the Netherlands. That backyard is long gone now, replaced by an urban jungle that surprisingly may be even more biodiverse than the Dutch countryside. And that's a phenomenon he's observed all over the world.
As cities take up more of our planet, many animal species are evolving to adapt. Like mosquitos on the London Underground who only bite humans. Or coyotes who find plenty of prey in our urban parks. Or, even giant catfish dining on pigeons. And, as a big mammal species ourselves, we may be evolving as urban animals, too.

Schilthuizen explores this development in his fascinating new book Darwin Comes to Town: How the Urban Jungle Drives Evolution.
Schulthuizen is an ecologist and evolutionary biologist based at Naturalis Biodiversity Center in Leiden, the Netherlands and holds a chair in evolution at Leiden University. In addition to Darwin Comes To Town, he's the author of three other popular science books, including Nature's Nether Regions: What the Sex Lives of Bugs, Birds, and Beasts Tell Us About Evolution, Biodiversity, and Ourselves.
Read an excerpt from Darwin Comes To Town
George Kourounis
Canadian explorer and storm chaser George Kourounis traveled the globe as the host of the Angry Planet TV series. In its 49 episodes, he got up close with the most violent and spectacular forces on Earth, from tornadoes to hurricanes to volcanoes and more.
Now he's back with a revival, this time reporting back from the front lines of climate change. As the planet heats up, natural disasters are becoming more frequent and severe. In a call to action for change, the new series of Angry Planet asks the human race to step up and make a difference. It premiered on April 4 on KCET and Link TV. The episodes are being rolled out online, where you can see the first one, "Rising Oceans."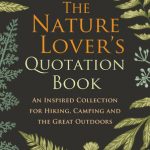 Writer's Voice Book Pick of the week: The Nature Lover's Quotation Book: An Inspired Collection For Hiking, Camping and the Great Outdoors (Hatherleigh Press)