Podcast: Play in new window | Download
Subscribe: Apple Podcasts | RSS
Diogo Castro Freire talks about his film, Facing The Surge. It's the first in a series planned about the impact of climate change on you and me.
Then, we hear about the little known dangers of rayon manufacturing. Environmental and Occupational  Medicine expert Paul Blanc talks about his book Fake Silk: The Lethal History of Viscose Rayon.
Diogo Castro Freire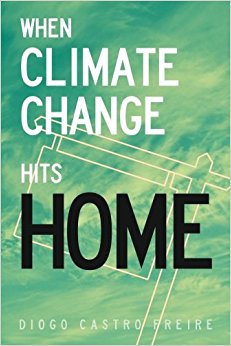 Scott Pruitt, the new head of the Environmental Protection Agency, isn't sure climate change is caused by CO2 pollution. His "uncertainty" would be laughable if it weren't such as serious matter, given his plans to overturn regulations that restrict climate changing carbon pollution under the Clean Air Act.
New data shows that the amount of CO2 in the atmosphere soared in 2016 at a record pace for the second year in a row. Other recent studies show sea level rise accelerating, worsening storm surges and even causing sunny day flooding in many communities.
That's what's happening to Norfolk, Virginia, on the frontline — or should we say, the shoreline — of climate change. Norfolk is home to the largest naval base in the country and to thousands of hard-working Americans struggling to adapt to the rising tides.
Diogo Castro Freire's film Facing The Surge takes the viewer to Norfolk, where he talks with residents, government officials and scientists about the growing threat to their homes and community. The film also talks to folks across the US who are mobilizing to raise awareness and push our government to take action before it's too late.
Facing the Surge from Adaptation Now on Vimeo.
Diogo Castro Freire has also published a book to accompany his Adaptation Now film series. It's called, When Climate Change Hits Home and is filled with great advice on becoming more resilient in the face of global warming. Freire is currently raising funds to complete the second film in the Adaptation Now series. FInd out more here.
More Links: Citizens Climate Lobby       Watch Facing The Surge On Demand
Paul Blanc
While Scott Pruitt is planning to do away with environmental regulations that keep our air and water clean, what's likely to happen to regulations that protect workers? Given that Trump wants to take wrecking ball to the entire regulatory framework of the US government, the signs are ominous.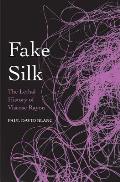 But it's not as if worker protections have been all that robust under previous administrations. Except for the Iaudable example of Clinton's first Labor Secretary, Robert Reich, OSHA, which is in the Department of Labor, has been a pretty toothless agency since De-regulator in Chief, Ronald Reagan.
Paul Blanc is Professor of Medicine in Occupational and Environmental Medicine at the University of California. We spoke to him last in 2008 about his book How Everyday Products Make People Sick: Toxins at Home and in the Workplace.
Now he's out with a new book for the general public about the poisonous process behind the manufacture of that silky smooth fabric, rayon and many other common household products: Fake Silk:Â The Lethal History of Viscose Rayon (Yale University Press).
The book tells a dark story of hazardous manufacturing, poisonous materials, environmental abuses, political machinations, and economics trumping safety concerns.
Blanc investigates industry practices from the beginning through two highly profitable world wars, the midcentury export of hazardous manufacturing to developing countries, and the current "greenwashing" of viscose as an eco-friendly product.