Podcast: Play in new window | Download
Subscribe: Apple Podcasts | RSS
Michael Golding talks about A Poet of the Invisible World, his stunning new novel set in 13th century Persia. This fable explores the spiritual path taken by its main character, a Sufi poet with four ears.
Then, Robin Cook tells us about his new medical thriller, Host. It's about what happens when medical research into the newest class of drugs — biologics — intersects with a greed-driven medical system.
Michael Golding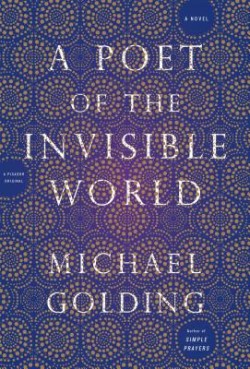 A baby born with four ears in 13th century Persia would have been regarded as something unholy, even demonic. Yet Nouri, the hero of Michael Golding's new novel A Poet Of The Invisible World, is both blessed and cursed — much as we all are as we make our way through our lives. Nouri is orphaned at the moment of his birth — a tragedy.
Yet, in the next moment, he literally drops from the sky into the arms of a gentle soul who takes him to be raised within the loving walls of a Sufi monastery — a blessing.
On his hero's journey through life, Nouri is confronted with good and evil, acceptance and hatred, good fortune and bad. Through it all, he must find his own moral compass. This he does by following the lodestar of his poetic genius.
Author Michael Golding has a poetic genius of his own, as the reader discovers in the lyrical pages of his enchanting and evocative novel. He spins a terrific yarn, a kind of modern Arabian Nights, that has the power to both move and instruct the reader.
Golding's previous novels are Simple Prayers and Benjamin's Gift. He teaches writing and literature at Yuba College in California. A Poet of the Invisible World is out from Picador press.
Read an excerpt from A Poet of The Invisible World
Robin Cook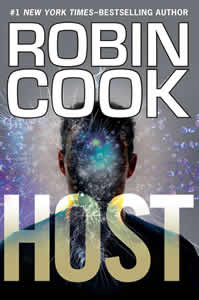 Novelist and physician Robin Cook practically invented the medical thriller genre with his bestseller, Coma. After Coma he went on to write thirty two more novels exploring medical ethics and public policy issues —like genetic engineering, medical malpractice, and drug research, among others.
The common theme is the collision between the interests of patients and the financial interests of the 3 trillion dollar health care industry.
His latest novel Host tackles the next big thing in medicine — biologics. These are drugs created from living cells — they could be a game changer in cancer treatment, rheumatoid arthritis and other diseases. But, with billions on the line, they also pose serious risks to patients — as well as temptations for morally challenged companies.