Podcast: Play in new window | Download
Subscribe: Apple Podcasts | RSS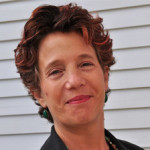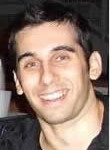 Suzanna Danuta Walters discusses her groundbreaking new book The Tolerance Trap: How God, Genes, and Good Intentions are Sabotaging Gay Equality. And a new report "With Liberty To Monitor All" from Human Rights Watch says government surveillance is threatening the rights of journalists and their public, as well as lawyers and their clients. We talk with the report's author, Alex Sinha.

Suzanna Danuta Walters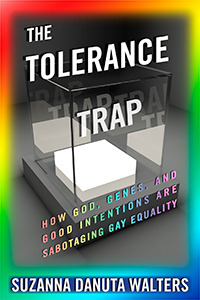 We like to think that tolerance is a good thing. We use the term to denote respect for diversity in such issues as race, gender — and sexual orientation. Tolerance for gays and acceptance of homosexuality has become mainstream. State after state has ruled that gay marriage is a right and attempts to deny that right have been ruled unconstitutional.
But guest Suzanna Danuta Walters doesn't think tolerance is all it's cracked up to be. In her new book, The Tolerance Trap, she says the notion of tolerance actually undermines true integration of gays into the larger society. And she thinks marriage equality, while an undeniable human right, is a kind of trojan horse, because it turns the fight for gay civil rights away from more important issues: violence against gays, gender inequality, and rethinking the structure of the family.
Suzanna Danuta Walters is the Director of Women's, Gender, and Sexuality Studies and Professor of Sociology at Northeastern University. She is the author of several books, including All the Rage: The Story of Gay Visibility in America and Material Girls: Making Sense of Feminist Cultural Theory. We talked about her new book, The Tolerance Trap, in June.
Alex Sinha

It's been a year since Edward Snowden blew the lid off NSA spying and, as the reporting on his revelations has continued, it's become clear that Big Brother has arrived with a vengeance. As journalist Glenn Greenwald shows in his recent book, No Place To Hide, virtually all electronic communications of Americans are collected by the government.
Now, Human Rights Watch and the ACLU have come out with a joint report, "With Liberty To Monitor All." It looks at the harmful impact government spying on the one hand and government secrecy on the other are having on two professions critical to democracy: journalism and the legal profession.
Both professions have a strong need to keep information private from the government. For journalism, it's the confidentiality of sources; for lawyers, it the confidentiality of communications with their clients.
Report author Alex Sinha is an Aryeh Neier Fellow at Human Rights Watch and the American Civil Liberties Union. He trained as a lawyer and has a PhD. in philosophy and ethics.