Podcast: Play in new window | Download
Subscribe: Apple Podcasts | RSS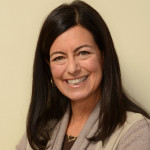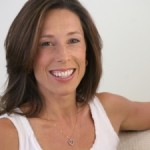 Laurie David talks about her new film, FED UP, a documentary about our toxic industrial food system. It's out with a companion cookbook, THE FAMILY COOKS. And real food maven Nina Planck says grass-fed meat and dairy are good for you. (She loves organic veggies, too.) Her new book of recipes is THE REAL FOOD COOKBOOK.
Laurie David
Laurie David revolutionized the public conversation around global warming with her film, An Inconvenient Truth. Now, she wants to do the same thing for our industrial food system. Her new movie — co-produced with Katie Couric — is Fed Up. It was released along with a companion cookbook (co-authored with Kirstin Uhrenholdt) filled with healthy recipes and loads of great information.

David says the American public has been sold a bill of goods about what's making us fat. It's not our couch potato lifestyle or even our consumption of fatty foods. It's sugar, especially in the processed products pushed by the food industry. 80% of them have added sugar — although you may not realize it, because it can go under a multitude of names.
Sugar, along with white bread, rice and other high glycemic foods, overwhelm the body's ability to properly digest glucose. That means it's converted more readily to the most dangerous kind of fat — like that stuff around our middles — rather than to muscle and bone.
And it's not just making us fat. It's making us sick. The experts Fed Up interviewed say added sugar is a major cause of diabetes, and is implicated in cancer, Alzheimer's and other growing plagues.
Laurie David is an environmental activist. She is also the author of the bestselling Stop Global Warming and of The Family Dinner.
Click here for recipes from The Family Cooks 
Nina Planck
We first interviewed Nina Planck in 2006 about her book,  Real Food: What To Eat And Why. Now she's out with The Real Food Cookbook, a mouth-watering collection of recipes for traditional dishes for modern cooks.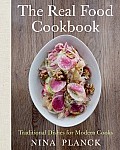 Planck has been called the "patron saint" of farmer's markets. She helped start the Union Square Greenmarket in New York City and also the first farmer's market in London. She says eaters need to turn away from food fads and turn toward eating like our forebears did — grass-fed meat and dairy, locally caught fish, whole grains and local organic fruits and vegetables.
Her new cookbook points the way with recipes for drinks like kombucha, soup stocks, main dishes like ossobuco and quinoa with roasted veggies, pizza dough and desserts like peach melba.
Nina Planck is also the author of Real Food for Mother and Baby. 
1 thumb-sized knob of fresh ginger
1 lemon
6 c chicken stock
4 c (2 14-oz cans) unsweetened coconut milk
1 tsp chili pepper flakes
1/4 tsp unrefined sea salt
cilantro, scallions, garlic chives, or Thai basil to garnish
1. Grate (but do not peel) the ginger on the smallest grater hole.
2. Juice the lemon to yield about 1 tablespoon.
3. Heat the chicken stock. Skim off any foam.
4. Add the ginger, lemon juice, coconut milk, chili flakes, and salt.
5. Simmer for 10 minutes. Season and garnish.
Serves 8
From The Real Food Cookbook: Traditional Dishes for Modern Cooks. Find more recipes here.