Podcast: Play in new window | Download
Subscribe: Apple Podcasts | RSS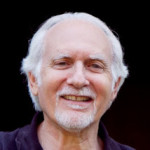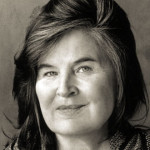 Rob Okun talks about the collection of essays he edited, VOICE MALE: The Untold Story of the Pro-feminist Men's Movement. Then we re-air our 2009 interview with feminist poet Honor Moore about the anthology she edited, Poems From The Women's Movement.
Rob Okun
We celebrated International Women's Day on March 8. Created in 1910, International Women's Day became a popular holiday in the U.S. in the 1980s.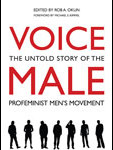 Improvements in opportunities for women have been great since the modern feminist movement began in 1970. Yet women still earn about 77% of the pay men do in similar jobs. They are still 85% of the victims of domestic violence, with about a quarter of all US women assaulted at some point in their lives. About a million domestic violence incidents are reported every year — the tip of the iceberg.
Rob Okun says that men need to step up to the plate to fight for women's equal rights and an end to domestic violence. What's at stake is not only ending injustice against women but also promoting the freedom for men to become more fully themselves as human beings. Society's notions of masculinity rob men of connection to their inner selves and to others, Okun says. Men can only be free if women are.
Rob Okun been dedicating himself to the pro-feminist cause since the early 1980's. He was a founder of the Men's Resource Center for Change in Amherst, MA, and started that organization's magazine Voice Male in 1982. He now publishes it independently and his new book has brought together articles from Voice Male over the years to present a fascinating portrait of the development of the pro-feminist men's movement. The title is Voice Male: The Untold Story of the Profeminist Men's Movement (Interlink Books.)
Read an excerpt from Voice Male
Honor Moore (encore)
Before the modern women's movement was born in the 1970's, the idea of women's solidarity was foreign to our culture. Women were supposed to compete for a man, not join together to explore and enrich their own lives.
Poet and writer Honor Moore was there at the beginning of that movement. She points out in her wonderful introduction to the collection she edited, Poems From The Women's Movement, poetry was vital to the movement, giving eloquent voice to lives that had been until them unspoken. The collection is part of the American Poets Project from the library of America and spans works from 1965 to 1982. Francesca spoke to Honor Moore in 2009.
Honor Moore has authored three collections of her own poetry, Red Shoes, Darling, and Memoir. She's also written plays and a celebrated memoir The Bishop's Daughter, a National Book Award finalist.