Podcast: Play in new window | Download
Subscribe: Apple Podcasts | RSS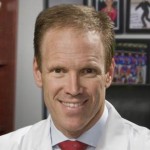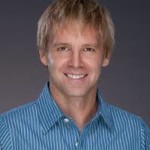 Sports medicine physician Jordan Metzl talks about exercise as medicine. His book is The Exercise Cure: A Doctor's All-Natural, No-Pill Prescription for Better Health and Longer Life.
And publisher Randy Davila discusses how to market your book in his book, Think Like A Publisher: 33 Essential Tips to Write, Promote, & Sell Your Book.
Dr. Jordan Metzl
Americans spend $365 billion dollars a year on medications — a billion dollars a day. When we're feeling sick, most of us reach first for a pill, but Dr. Jordan Metzl says, not so fast. He says the most effective drug in many cases is exercise.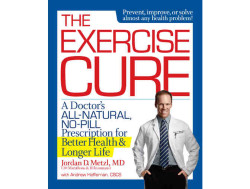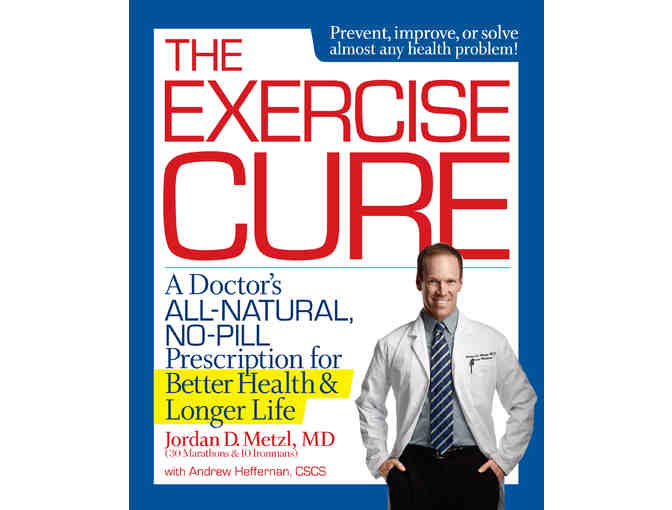 We all know exercise is good for us. But Metzl says research is showing it's even better than we think. It doesn't just make for strong muscles and bones; it doesn't just improve heart and lung function. It also can help prevent certain kinds of cancer, cure mild to moderate depression, help people with ADHD focus, and soothe inflammatory bowel disease. Exercise can control diabetes and there are indications that it may even prevent or slow the progress of Alzheimer's.
In his book, The Exercise Cure, Metzl discusses the research, but he also shows what you can do at home to create your own exercise regimen tailored just for you, whether you're young, middle-aged or old; healthy or sick; or a veteran exerciser or a newbie.
Dr. Jordan Metzl is a nationally known sports medicine doctor at the Hospital for Special Surgery in New York City. He's the medical columnist for Triathlete Magazine and is the author of two previous books about sports medicine.
Dr. Jordan Metzl's exercise videos for Runners World 
Randy Davila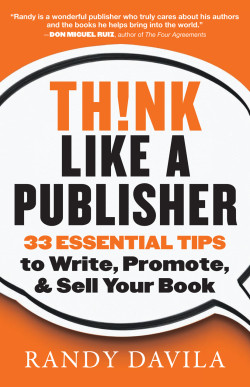 The publishing industry has changed radically just in the ten years that WV has been on the air. Authors have many more venues open to them to publish — including self-publishing. But whether a book is published the traditional way or self-published, the author needs to do a lot more of the heavy lifting in marketing their book.
Randy Davila runs Hampton Roads and Hierophant Publishing, which publish books in the self-help and spiritual genres. In Think Like A Publisher, he sets out 33 essential tips to help authors write, promote and sell their books, including:
What publishers look for in a manuscript
Developing an author platform
Building a following
Choosing a title and cover
Pros and cons of self-publishing vs. traditional publishing
He also hosts the Facebook page, The Authors Community.