Podcast: Play in new window | Download
Subscribe: Apple Podcasts | RSS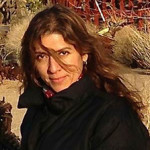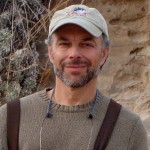 Veronica Gonzalez Peña talks about her new novel, THE SAD PASSIONS ; it's about a family of four daughters and a mother dealing with mental illness, set in Mexico in the 1960s. And ecologist Carl Safina talks about the new National Geographic film he narrates: GYRE: Creating Art From a Plastic Ocean.
Veronica Gonzalez Peña
What's it like to grow up the daughter of a mother with mental illness — especially when it means negotiating the dangerous, unpredictable shoals of a parent's manic depression? It's something my guest, Veronica Gonzalez Peña explores in her terrific new novel, The Sad Passions.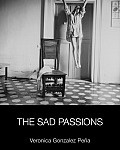 Peña's own mother had manic depression (bipolar disorder.) Her own experience becomes the launching point to imagine how four different daughters confront their mother's illness — and create their own identities.
The family lives in Mexico in the early 1960's. There is mother, Claudia and her daughters Rocio, the parentified eldest child; Julia, who was given away at the age of six to be raised by her uncle; Marta, the acting out "bad girl" who is both like her mother and struggles to differentiate herself from her; and, finally, the youngest, Sandra, the resilient one, who uses her powers of extrasensory perception to make meaning of her family's "sad passions."
Veronica Gonzalez Peña has won the Aztlan Prize for Latino Literature. In addition to The Sad Passions, she is the author of Twin Time. Her work has been published in The Massachusetts Review and New World: Young Latino Writers, among other publications. She is also a filmmaker.

Carl Safina
When we think "Alaska," we tend to think of bears, eagles, whales, snow-capped mountains — and pristine beaches. But many of those beaches have become garbage dumps for millions of tons of plastic trash being washed up by ocean currents.
They come from the Alaska Gyre — circulating currents that pick up plastic floating in the ocean, from consumer packaging to commercial fishing gear to whole shipping container-fulls of plastic knicknacks. And it's killing wildlife. Some animals think it's lunch; others get entangled in it.
Ecologist Carl Safina went with a team of other scientists and some artists to document what's going on. The artists were there to make art out of trash and thereby spark the awareness of the public. Their work will become part of a traveling exhibition, beginning in Anchorage Alaska in February 2014.
View the National Geographic short documentary, narrated by Carl Safina, about the project right now on YouTube.
Safina is the award-winning author of The View From Lazy Point, and A Sea In Flames, both books he's discussed on Writers Voice — as well other books and writings. He's the director of the Blue Ocean Institute and the producer and host of the PBS series, Saving The Ocean. Safina was just nominated for the 2014 Indianapolis Prize, the world's leading award for animal conservation.