Podcast: Play in new window | Download
Subscribe: Apple Podcasts | RSS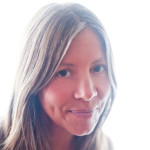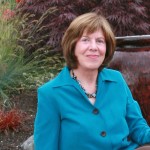 Investigative journalist Jo Robinson tells how to choose the most nutritious plant foods in her book, EATING ON THE WILD SIDE: The Missing Link To Optimum Health.
And Maker and author Wendy Jehanarah Tremain talks about her book THE GOOD LIFE LAB: Radical Experiments in Hands-On Living. It's about living well by living free or cheaply within Earth's eco-budget.
 Jo Robinson
We've all heard that an apple a day keeps the doctor away. But as the apples we eat get sweeter and less tart, we are losing some of that healthy protection. In fact, ever since humans began growing their own food, we've tried to make fruits and vegetables sweeter and milder. But in the process, we've been breeding out the healthiest nutrients — vitamins and minerals contained in wild plants but lacking or less available in domesticated ones.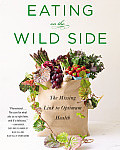 Industrial agriculture has accelerated the process: breeding produce for durability rather than nutrition and, further, depleting soils of natural nutrients. What we've lost are the phytonutrients that protect us from such ills as cancer and diabetes.
But don't despair, says Jo Robinson. There are still plenty of vegetables and fruits that remain nutrition powerhouses — and varieties that are more healthful than others: Granny Smith apples over Honey Crisp, or scallions, instead of Vidalia onions. And there are ways of preparing and storing food that preserve their nutrients optimally. All this and more is in Robinson's book Eating on the Wild Side: The Missing Link to Optimum Health.
Jo Robinson is also the author of Pasture Perfect and Why Grassfed Is Best!, as well as several other books.
Read an excerpt from Eating on The Wild Side
Wendy Jehanera Tremain
August 20 was Earth Overshoot Day—the day in each year, according to the Global Footprint Network, our demands on the planet's natural resources exceeded its capacity. In the first eight months of 2013, we have exhausted the natural resources that should last all year. We are now dipping into resources that we cannot afford to use.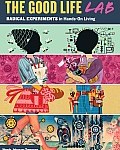 Wendy Jehanera Tremain has opted out of the overshoot lifestyle. With her partner, Mikey Sklar, she lives off the grid in a used trailer they picked up for a song on a formerly barren RV park in Truth or Consequences, New Mexico. Repurposing trash and making much of what they need, the couple live well on about $20,000 a year . She tells the story — along with a lot of how-to advice — in her book, The Good Life Lab.
It wasn't always this way — once upon a time, the two were career professionals in Manhattan making six figure incomes. But something was missing — the satisfaction, creativity and pleasure of living in harmony with nature and within her boundaries. Tremain and Sklar are part of a burgeoning Maker Movement that uses tech shops, fab labs, and hacker spaces to invent and make what they need.
Before coming out with The Good Life Lab, Wendy Tremayne was best known for founding the clothing and design exchange Swap-O-Rama-Rama.
Read an excerpt from The Good Life Lab
Meg Fisher Krugman
Poet Meg Fisher Krugman of Sunderland, Massachusetts sent in this poem:
What The Living Do
It's here again.
That sense you're borrowing this supple spine
To prop you properly so you can see
Out of the windows that my eyes become
When you are here.
Inhabited.
I feel you lean in from a vaster realm
Hair streaming back, star-tangled
In your rush
To flood this doorway,
Pour attention on this
One bright square of time and place
Where, it just happens now,
(As never there)
The window boxes heave with red and blossom yellow
Flight of bird darts like a shuttle through
The living loom of green and blue
And my breath's surge becomes
Your urge to reach out with my hand
Take up this pen and stand once more:
Word become flesh,
In the gallop of wind and sun.