Podcast: Play in new window | Download
Subscribe: Apple Podcasts | RSS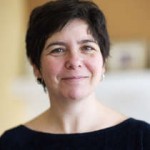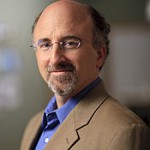 Susan Freinkel talks about her fascinating exploration into our plastic world, PLASTIC: A Toxic Love Story. And science journalist Dan Ferber discusses CHANGING PLANET, CHANGING HEALTH, the book he co-wrote with epidemiologist Dr. Paul Epstein. It's about epidemics and other health effects of global warming.
Update on Dr. Paul Epstein: WV regrets to announce the passing of Dr. Paul Epstein. He was a guide and mover in the world of public health. He will be missed.
Susan Freinkel
Remember the scene in the movie The Graduate where Dustin Hoffman's character is advised by his girlfriend's father to get into "plastics?" Back then, plastics were the up-and-coming thing. Now, we can't get away from them — they define the modern era; they are the stuff of our material life.
Plastics are convenient, but have we made a pact with the devil? Disturbing research has emerged over the years, showing that plastics are contributing a slew of serious toxins to our environment — toxins that may be contributing to our obesity epidemic, cancer, birth defects, and learning disabilities. They're bad for wildlife, too — with birds and fish choking on plastic bags, huge gyres of plastic rotating in the ocean, and bizarre changes in the sexual behavior and reproductive health of species. Will we have to give plastics up or can we find safer ways to make them?
Susan Freinkel's book PLASTIC: A Toxic Love Story* examines the place of this protean material in our daily lives, from desIgn and convenience to hazard, and, hopefully, solutions. Freinkel is a science writer whose work has appeared in as Discover, Reader's Digest, Smithsonian, The New York Times, and Real Simple. She won a 2008 National Outdoor Book Award for a previous book, American Chestnut.
Dan Ferber
We know that global warming is bad for us — severe weather destroys lives and puts a crimp on food and water. But what about disease? Dan Ferber connects the dots between changes in the global environment and human health — in CHANGING PLANET, CHANGING HEALTH, the book he co-wrote with Dr. Paul Epstein, we learn why epidemics of cholera, malaria, dengue fever, and tick borne diseases are spreading. We also learn ways that we can prepare for and meet the climate challenges to our health, by strengthening our warning systems for disease, making our cities cooler, and beefing up our public health systems.
Dr. Paul Epstein was the director of the Center for Health and Global Environment at Harvard before his untimely death in November 2011 at the age of 67. He was a member of the Intergovernmental Panel on Climate Change, or IPCC, the major global scientific body that informs world leaders about climate change. Ferber tells the thrilling story of how Epstein got involved in fighting epidemics and went on to make the connection between disease and our changing environment.
Dan Ferber writes about the environment, health and the life sciences. His work has appeared in Reader's Digest, Popular Science, New Scientist, Audubon, Nature Conservancy magazine, Women's Health and many other publications. He is also a contributing correspondent for Science magazine, where he reports on biology, public health and biotechnology.
Educational Resource: www.onlineuniversities.net is the most convenient way to study the fragile ecological balance of our planet.