Podcast: Play in new window | Download
Subscribe: Apple Podcasts | RSS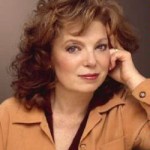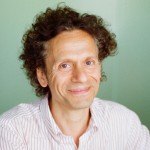 Jessica Speart talks about WINGED OBSESSION: THE PURSUIT OF THE WORLD'S MOST NOTORIOUS BUTTERFLY SMUGGLER; Hugh Raffles talks about his award-winning book INSECTOPEDIA; and poet Patrick Donnelly tells WV about the poetry program at the Frost Place.
Jessica Speart
The illegal wildlife trade brings in 15 to 20 billion dollars a year, selling huge numbers of animals belonging to endangered species to collectors. Of this market, the illegal butterfly and insect trade brings in $200 million dollars annually.
It's not just disaster for the animals. It also is contributing to the extinction of species that pollinate our fruits and vegetables and are key indicators of environmental stress.
This illegal trade provides a lucrative living to the smugglers who supply the goods to their insect-obsessed clients. Jessica Speart followed one of them, Yoshi Kojima, AKA the Hannibal Lector of the conservation world. She also tells the story of the man who hunted Kojima down and brought him to justice: Ed Newcomer of the US Fish and Wildlife Service.
Jessica Speart writes about wildlife law enforcement, endangered species and the environment for magazines ranging from National Wildlife to Mother Jones.
Read an excerpt from WINGED OBSESSION
US Fish and Wildlife under threat: The US Fish and Wildlife service, so crucial to nabbing smuggler Yoshi Kojima, may itself become endangered, due to the budget deal just concluded in Congress.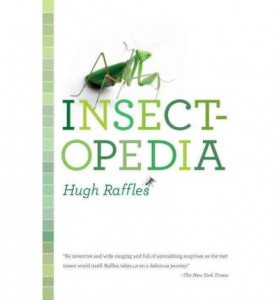 Hugh Raffles
The number of insect species is somewhere between six and ten million. They might actually constitute more than 90% of the animal kingdom.
That doesn't stop many of us from recoiling when we encounter them. That was once also true of anthropologist Hugh Raffles. Writing his award-winning book INSECTOPEDIA was partly a way for him to overcome his discomfort with bugs. And the more he learned, the more his wonder and appreciation grew.
Raffles communicates that wonder and appreciation in eloquent discursive style in his book. And the editors at the environmental literary journal Orion thought so, too. They gave him the top prize in their 2011 book awards. Francesca went to Brooklyn to talk with Hugh Raffles just before the awards ceremony.
Hugh Raffles teaches anthropology at The New School. He is the author of In Amazonia: A Natural History, which received the Victor Turner Prize in Ethnographic Writing. In addition to Orion, his essays have appeared in Best American Essays and Granta. Insectopedia is the recipient of a Special Award for Extending Ethnographic Understanding from the Society for Humanistic Anthropology.
Read excerpts from Insectopedia
Patrick Donnelly
Poet Patrick Donnelly is leading a program for advanced poets starting August 7 through the 12th at the Frost Place in New Hampshire. A museum, residency and workshop venue, the Frost Place draws poets from around the country to participate in summer poetry programs.