Podcast: Play in new window | Download
Subscribe: Apple Podcasts | RSS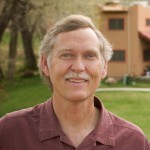 David Korten talks about AGENDA FOR A NEW ECONOMY: From Phantom Wealth to Real Wealth and David Wann discusses his book, THE NEW NORMAL: An Agenda for Responsible Living.
David Korten
After the debt ceiling debacle and the Republican debate in Iowa, it seems our national politicians have one vision of the economy — and precious little of it seems to relate to the needs of real people. It's all about finding out ways to give more to those that have and take away from those who have less. David Korten says it's all about serving the criminal syndicate on Wall Street while letting Main Street wither.
It's leading us straight to ruin — not just destroying the poor and middle class
but also fatally hamstringing us, as we confront the most serious environmental crises civilization has ever known. Korten argues it's time to create an new economic model — one that revitalizes communities, prioritizes human needs, and builds economic democracy.
David Korten lays out the road map in Agenda for a New Economy. (The first edition came out in 2009 and he updated it in 2010.) Former economic hit man John Perkins praised it: "At last, a book by one of our most brilliant economic thinkers that outlines the real causes of—and solutions to—the current economic crisis."
David Korten is the cofounder of YES! Magazine, founder and president of The People-Centered Development Forum, on the bard of the Business Alliance for Local Living Economies, and a member of the Club of Rome. He's co-chair of the New Economy Working Group, formed in 2008 to formulate and advance the new economy agenda.
David Korten is the author of numerous books, including The Great Turning: From Empire to Earth Community, which was published in 2007.
Read summaries of the chapters in Agenda For A New Economy
David Wann
David Wann says the biggest threat to America is the American way of life, which puts the quantity of our stuff above the quality of our lives. Yet, we cling stubbornly to our ways, addicted to "affluenza." That's the title of the best-selling book Wann co-authored with John de Graaf in 2005.
His new book seeks to answer the question: how can we actually make the shift to a sustainable and affordable society? It's all about creating a new paradigm, Wann says — changing our social software so it can meet the economic and environmental we face. And, far from depriving ourselves, we'll find we're happier and more fulfilled. His book, The New Norma: An Agenda For Responsible Living lays out a 33-point platform to break our addiction to a suicidal way of life and make the shift to one that is rich in time, heath, and meaning.
David Wann is president of the Sustainable Futures Society and a Fellow of the National Simplicity Forum.
Comparison of the Old Paradigm to the New Normal
The American Dream Movement: A new grassroots organization that's trying to create the political will for the New Economy and the New Normal. It's meant to be a progressive alternative to the Tea Party.