Podcast: Play in new window | Download
Subscribe: Apple Podcasts | RSS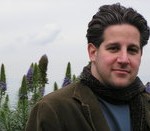 Eric Corey Freed talks about the book he co-authored with Kevin Daum, GreenSense For The Home. And Barry Katz tells us about Practical Green Remodeling. Finally, green architect Betsy Pettit talks about the deep energy retrofit she did of her old house.

Eric Corey Freed
It's hot out there and many people are cranking up the AC as a way to beat the heat. The problem is, the more energy we use to cool ourselves, the more we heat up the planet. Traditionally constructed buildings are responsible for between half and three quarters of greenhouse gas emissions in the U.S. But there are better ways to cool, heat and power our homes. The more we incorporate green building practices in new and old construction, the closer we'll be to getting a grip on climate change. And building green is starting to make economic, as well as environmental sense.
But how do you know whether your green building project is cost-effective? Wonder no more! Green architect Eric Corey Freed and financial expert Kevin Daum have taken the guess work out of 50 such projects, from the quick and simple to the complex. Their book is GreenSense for the Home: Rating the Real Payoff from 50 Green Home Projects (Taunton Press).
GreenSense for the Home won the 2011 Outstanding Book Award from the American Society of Journalists and Authors.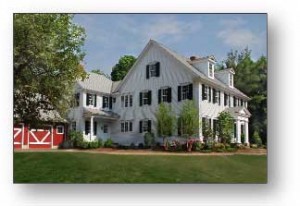 Barry Katz
Barry Katz's new book is Practical Green Remodeling (Taunton Press). Katz won an award from the Connecticut Association of Homebuilders for the best green house.
But, while he's happy to build you a new home, he thinks retrofitting older houses is greener. Katz says old houses can be turned into near zero net energy buildings by using advanced building techniques together with renewable power like solar to make the homes into energy generators.
Payback times for many green retrofit projects are less than a year — the big ones, like solar, can be as little as three years. And if you want to sell your green home, it will command up to 30% more than a conventional home and sell in half the time.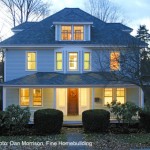 Betsy Pettit
Francesca spoke with green architect Betsy Pettit in 2009 in a report for a series she produced, Back To The Future. Pettit talked about what older homes can teach us about saving energy and about the deep energy retrofit she did on her own home, this Sears Kit house in Massachusetts.
Pettit works with Building Science Corporation in Boston, MA.
Read the case study of how she did it.