Podcast: Play in new window | Download
Subscribe: Apple Podcasts | RSS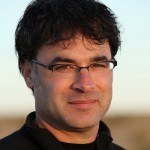 "Unembedded journalist" Dahr Jamail tells us about the profound impact on veterans of the wars in Iraq and Afghanistan — and how they are fighting back. We also talk with mystery novelist Lisa Kleinholz, cookbook author Lora Brody and journalism prof and blogger B.J. Roche — they're all panelists on the upcoming Write Angles writers conference taking place Nov 21, 2009 at Mount Holyoke College.
An Unembedded Journalist
[amazon-product align="right"]1931859884[/amazon-product]
Army psychiatrist Nidal Hasan was about to be deployed to Iraq when he took the lives of thirteen people at Fort Hood earlier this month. He'd seen the effects of the war firsthand counseling veterans with post-traumatic stress disorder. Rather than go to Iraq, he planned to die along with those he murdered Fort Hood suspect said his goodbyes before rampage. Though some suspect a Muslim extremist motive for the shootings, it's telling that eighteen U.S. war veterans commit suicide every day. The toll is even higher for veterans of Iraq and Afghanistan.
Dahr Jamail's first book, [amazon-product text="Beyond the Green Zone: Dispatches from an Unembedded Journalist in Occupied Iraq" type="text"]1931859612[/amazon-product], looked at the devastation of the war in Iraq on Iraqi civilians. Now this unembedded journalist has come out with [amazon-product text="The Will to Resist: Soldiers Who Refuse to Fight in Iraq and Afghanistan" type="text"]1931859884[/amazon-product]. The book is about how the wars in Iraq and Afghanistan are affecting veterans who have come back home. They suffer from PTSD from battle, but also from sexual violence (against women soldiers), the failures of the veteran's system, and continual redeployments. As a result, he says more soldiers are dying by suicide than are killed in combat.
[sniplet amazon search]
Some soldiers are fighting back — not through violence, but through political resistance, by talking with fellow soldiers, and even by fleeing the country. They're also trying to make sure that other troops don't have to go through what they did. Dahr Jamail writes of their courageous opposition to the wars in Iraq and Afghanistan. His book gives us insight into how the horrors of war can affect the human soul.
Write Angles
For the last 22 years our region has played host to Write Angles, a terrific writers conference. Francesca caught up with a few of the panelists to give you a preview.
Lora Brody
is the bestselling author of 18 cookbooks, among them [amazon-product text="Slow Cooker Cooking" type="text"]068817471X[/amazon-product] and, [amazon-product text="The Cape Cod Table" type="text"]155832366X[/amazon-product]. She's even got a cookbook about broccoli, which takes certain amount of courage. I caught up with her by phone in France's beautiful southwestern region, the Dordogne, where she was leading her annual cooking tour.
Links
Mystery writer Lisa Kleinholz is author of the Zoe Szabo mysteries, about a punk-rock journalist sleuth in rural New England. She started out by wanting to write regular fiction, but found it difficult to sell her first book. So she tried her hand at mystery writing and her career took off.
Links
Our last Write Angles conference panelist is UMass journalism professor, BJ Roche. She was a correspondent and columnist for the Boston Globe before becoming a journalism professor at the University of Massachusetts-Amherst and an online publisher. We invited her on to talk about online publishing. Her own blog, fiftyshift.com, is for, by and about women over 40.
Find out about the fiftyshift.com booklet Friends Indeed.
Lora Brody, Lisa Kleinholz and B.J. Roche will be speaking on their respective genre panels at the WA conference at the Willits Hallowell Center on the campus of MHC, November 21.