Podcast: Play in new window | Download
Subscribe: Apple Podcasts | RSS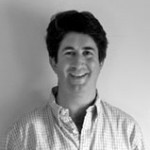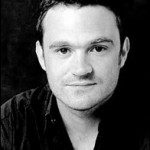 Host Francesca Rheannon talks with architectural historian Max Page about [amazon-product text="THE CITYS END: Two Centuries of Fantasies, Fears, and Premonitions of New York's Destruction" type="text"]030011026X[/amazon-product]. And journalist Patrick Radden Keefe tells us the story of China's outmigration to New York in the 1980's and the "snakeheads" who facilitated and exploited it. His book is [amazon-product text="SNAKEHEAD: An Epic Tale of the Chinatown Underworld and the American Dream" type="text"]0385521308[/amazon-product].

[amazon-product align="left"]030011026X[/amazon-product]
This week marks the eighth anniversary of the 9/11 attacks. But before Al Qaeda's jets crashed into the twin towers in the real world, millions of players of the software game Flight Simulator had crashed their fantasy jets into the same towers for years. Before that, King Kong threatened the Empire State Building. New York has been destroyed by flood, a sudden ice age, aliens from other planets, anarchists and immigrants and nuclear war — all in the imagination of American writers, filmmakers, and artists. What is it about the New York that excites such fantasies of destruction? That's what Max Page explores in his gorgeously illustrated book THE CITY'S END: Two Centuries of Fantasies, Fears, and Premonitions of New York's Destruction.
Page says, "each era has found it useful to destroy New York in its own particular way." He links fantasies of "the City's end" to fears about immigration, modernity, and technology, as well as love for and homage to New York.
Max Page teaches history and architecture at the University of Massachusetts-Amherst.
LINKS
[amazon-product align="right"]0385521308[/amazon-product]
The US is a country of immigrants, yet ever since the 9/11 attacks, life has become increasingly precarious for them, especially if they came here illegally: thrown into jail, summarily deported, sometimes denied due process of law. But such harsh policies didn't begin with 9/11. They began under the Clinton Administration, with the shipwreck on the shores of New York of the Golden Venture. The ship was carrying Chinese migrants from Fujian Province. Ten of the migrants died during their six month journey to America.
The wave of immigration from Fujian was facilitated by the so-called "snakeheads" of Chinatown. They smuggled people into New York in return for a hefty fee of thousands. Journalist Patrick Radden Keefe uncovers their story in his book, THE SNAKEHEAD: An Epic Tale of the Chinatown Underworld and the American Dream.
In addition to THE SNAKEHEAD, he's also author of [amazon-product text="CHATTER: Uncovering the Echelon Surveillance Network and the Secret World of Global Eavesdropping" type="text"]0812968271[/amazon-product].
LINKS