Podcast: Play in new window | Download
Subscribe: Apple Podcasts | RSS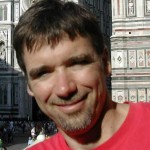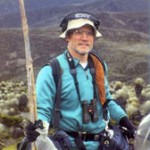 Host Francesca Rheannon talks with birdsong expert Donald Kroodsma about his newest book, BIRDSONG BY THE SEASONS. We also talk about a possible new threat to birds, wildlife, and the climate with Chris Matera of Massachusetts Forest Watch.
[amazon-product align="left"]0618753362[/amazon-product]
Donald Kroodsma has been called the "reigning authority on the biology of avian vocal behavior"–birdsong. I first spoke with him in 2005 about his book, [amazon-product text="The Singing Life of Birds: The Art and Science of Listening to Birdsong" type="text"]0618840761[/amazon-product], which went on to become a bestseller. Now he's come out with BIRDSONG BY THE SEASONS. The book, along with two accompanying CDs takes the reader through a year of listening to birds, both in the author's native listening grounds of western Massachusetts, as well as in the jungles of Costa Rica and other places.
Kroodsma is currently a visiting fellow at the Cornell Lab of Ornithology and professor emeritus at the University of Massachusetts-Amherst. He's been studying birdsong for more than 40 years.
See a sonogram and listen to the song of the lark bunting.
Other books by Donald Kroodsma:
[amazon-product text="THE BACKYARD BIRDSONG GUIDE: Western North America" type="text"]0811863972[/amazon-product]
[amazon-product text="THE BACKYARD BIRDSONG GUIDE: Eastern and Central North America" type="text"]0811863425[/amazon-product]
Our second guest, Chris Matera, is with Massachusetts Forest Watch, a citizen watchdog group originally organized to stop clear cutting in Massachusetts forests. The group discovered plans to build five biomass plants in the state, which it says would increase clear cutting 400%  over historic levels, of which two thirds would be clearcutting.  Matera says the term "biomass plants" is an "eco buzzword" that masks what the plants really are: forest incinerators.
Getting energy from biomass is controversial. Some claim the technology is an important element of renewable energy infrastructure. Others say those claims are overblown and downplay serious environmental threats posed by biomass plants. Eighty biomass plants are operating nation-wide.
For residents of western Massachusetts, a public hearing on the proposed Greenfield plant will take place on June 15. Find out more about the hearing and local efforts to organize against the plant from Greenfield Biomass.
Read a news report about a previous hearing on the Russell plant.