Podcast: Play in new window | Download
Subscribe: Apple Podcasts | RSS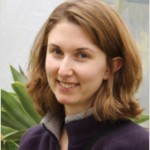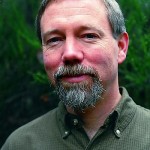 We talk with Toby Hemenway about his updated GAIA'S GARDEN: A Guide to Home-Scale Permaculture, Carleen Madigan tells us how to turn a lawn into a BACKYARD HOMESTEAD, and Patricia Klindienst (THE EARTH KNOWS MY NAME) talks about three gardens of immigrant Americans in this excerpt from our archived interview with her.
Many gardeners are following the example of our first lady, Michelle Obama–they're planting organic gardens. They're doing it because organic vegetables taste better, they're safer for the gardener to grow–and they're better for the planet. But author Toby Hemenway says cutting chemical pesticides out of the garden is just the beginning of gardening in harmony with the environment. He calls for ecological gardening, or permaculture: not imposing the will of the gardener on the environment but observing what's around us and going with the flow with wildlife, the weather, and the ecology of our own backyards. He's just out with a new edition of his 2001 classic, Gaia's Garden: A Guide to Home-Scale Permaculture.
Read an excerpt from Gaia's Garden about the ecological garden.
With as little as a quarter-acre, you can harvest 1,400 eggs, 50 pounds of wheat, 60 pounds of fruit, 2,000 pounds of vegetables, 75 pounds of nuts–and more. That's a lot of food on the table. You've only got a little balcony, you say? No problem–some tomatos, peppers and lettuce grow better in containers. And you can preserve your harvest to enjoy through the winter. It's all laid out in a great little guide by my guest, Carleen Madigan. Her book is The Backyard Homestead. She's an editor at Storey Publishing, and has also worked for Horticulture magazine.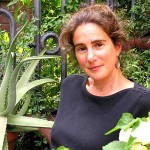 We first talked with Patricia Kleindienst about her book, The Earth Knows My Name: Food, Culture, and Sustainability in the Gardens of Ethnic America, back in 2007. It's about how gardens created by immigrants have enabled them to preserve their culture, deal with the traumas they have suffered and create spiritual as well as physicial sustenance. Here she talked with us about three gardens in western Massachusetts where we produce the show: the Italian garden of architect Tulio Inglese, the garden of Cambodian refugees from the Pol Pot genocide, and Nuestras Raices in Holyoke's Latino community.
In the interests of full disclosure, host Francesca Rheannon was one of the founders of Nuestras Raices.
Read an article about Amherst's Cambodian garden.