Podcast: Play in new window | Download
Subscribe: Apple Podcasts | RSS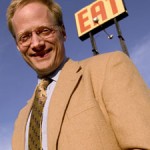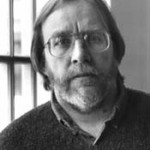 Award-winning translator Peter Filkins talks about THE JOURNEY, a lost masterpiece of Holocaust literature by acclaimed author and survivor H. G. Adler which Filkins translated. Food psychologist Brian Wansink gives us tips on how to keep the pounds off during the Holiday season; and Native American storyteller Marge Bruchac tells us what really happened during the first Thanksgiving.
[amazon-product align="right"]0812978315[/amazon-product]
We talk with translator Peter Filkins about [amazon-product text="H.G. Adlers THE JOURNEY" type="text"]0812978315[/amazon-product]. A survivor of Auschwitz and Theresienstadt, Adler moved to London after World War II and began writing fiction, poetry, philosophy, and history–most of it centered around his experience of the Holocaust. His book about day-to-day life in Theresienstadt was one of the first such survivor accounts to emerge from the war.
But his fiction remained largely unknown, especially outside the German speaking world. Now, Peter Filkins has brought one of his greatest novels, The Journey, to English readers. It's the first-ever English translation of what is being called a lost masterpiece of Holocaust literature.
[amazon-productcloud align="left" tracking_id="crapola-20″]90cd306e-3536-4faf-9470-b08eed57e4e0[/amazon-productcloud]
In addition to translating THE JOURNEY, Peter Filkins has translated the writings of Ingeborg Bachmann, for which he won an award. He's also a poet. His work has appeared in, among others, the New Republic, the American Poetry Review, the Massachusetts Review, and the New York Times.
Also, food psychologist Brian Wansink gives us tips on how to keep the pounds off during the Holiday season in this excerpt from a 2009 WV interview. His book is MINDLESS EATING: Why We Eat More Than We Think."  CORRECTION! In September 2018, Brian Wansink resigned from the Cornell Food Lab after accusations of falsified research came out. Among the papers that were found to be faulty (and were retracted by their publishers) were some featured on this interview.
And finally, Native American storyteller Marge Bruchac tells us what really happened during the first Thanksgiving. She also recounts an Indian tale of how humans were given the gift of corn. She's the co-author of [amazon-product text="1621: A New Look At Thanksgiving" type="text"]0792261399[/amazon-product] and author of [amazon-product text="Malians Song" type="text"]0916718263[/amazon-product].