Podcast: Play in new window | Download
Subscribe: Apple Podcasts | RSS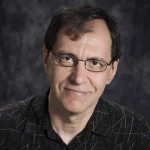 Host Francesca Rheannon speaks first with speculative fiction writer John Kessel, who makes thought experiments about real issues by placing them in imaginary contexts.
His latest collection, [amazon-product text="THE BAUM PLAN FOR FINANCIAL INDEPENDENCE AND OTHER STORIES" type="text"]193152050X[/amazon-product], brings fantasy, science fiction, and magical realism to bear on the relations between the sexes, the conundrums of time travel, the windfalls of fortune, terrorism, and democracy.
[amazon-product align="right"]193152050X[/amazon-product]
Kessel is the author of numerous stories, novels, and a play. He's a frequent contributor to the Magazine of Fantasy and Science Fiction and he won the Nebula Award for his novella, Another Orphan. "Stories for Men", which appears in his latest collection, won the 2002 James Tiptree Jr. Award. Kessel teaches writing at North Carolina State University.
You can download a copy of the book from Small Beer Press here.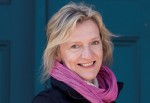 Also, we talk with Elizabeth Strout about her latest novel, OLIVE KITTREDGE (archived interview).
Listen to Strout read from the book here.