Podcast: Play in new window | Download
Subscribe: Apple Podcasts | RSS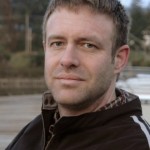 As a physician, Kevin Patterson treats Inuit communities of the Canadian Arctic. As a novelist, he explores the collision between the old and the new in that region.
[amazon-product align="right"]0307278948[/amazon-product]
His debut novel [amazon-product text="CONSUMPTION" type="text"]0307278948[/amazon-product] richly details the life of the Inuit as they transition from traditional nomadic life to settlement in towns built for them by the Canadian government. It tells the story of one family across three generations as its members make this transition, the uneasy peace they make with modern society, and the connections and tensions between them and the Kablunuks– or whites — who come to work in the Arctic.
Patterson is also editor of a forthcoming book about his work with refugees in Afghanistan. His Mother Jones article about his work can be found here.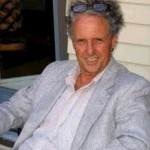 Also, John Hanson Mitchell tells us about his search to solve the mystery surrounding the African American servant of a famous 19th century ornithologist. It's the subject of his 2005 book, [amazon-product text="Looking for Mr. Gilbert: The Reimagined Life of an African American" type="text"]1593760264[/amazon-product].
[amazon-product align="right"]1593760264[/amazon-product]
When Mitchell found more than two thousand antique glass plate negatives in the attic of an old estate in Massachusetts, he thought at first they had been created by ornithologist William Brewster, a Boston Brahmin of the highest rank. But then, Mitchell began to have questions. They led him on a journey to uncover the history of the man who may very well have been the first major wildlife photographer, a little-known African American named Robert Alexander Gilbert.
Mitchell is editor of Sanctuary, the magazine of the Massachusetts Audubon Society .