Podcast: Play in new window | Download
Subscribe: Apple Podcasts | RSS
[amazon-product align="right"]0143115006[/amazon-product]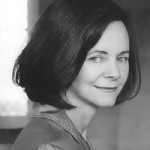 Geraldine Brooks tells us about [amazon-product text="PEOPLE OF THE BOOK" type="text"]0143115006[/amazon-product], a novel based on the history of the Sarajevo Haggadah. This remarkable novel takes us through time and across Europe to uncover the story of a fourteenth century Jewish book that survived the exile, wanderings and persecution of its owners. One of the most valuable manuscripts in existence today, the Sarajevo Haggadah was rescued twice by its Bosnian Muslim curators — from the Nazis in 1944 and from Serbian shelling of Sarajevo in the early 1990's. It now rests in the National Museum of Bosnia and Herzegovina in Sarajevo.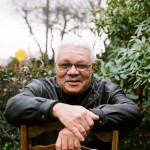 [amazon-product align="left"]1402210647[/amazon-product]
Also, we talk with California Poet Laureate Al Young about his new book-and-cd set, [amazon-product text="SOMETHING ABOUT THE BLUES: An Unlikely Collection of Poetry" type="text"]1402210647[/amazon-product]. Young is a celebrated African-American poet, novelist, essayist and musician who connects his poetry with the vibrant music of the Blues. He writes: "Music – with which poetry remains eternally intimate – seems a dead ringer, as it were for life. And while each also seems invisible, I always catch myself asking: What is life but spirit; spirit-thought made hearable, seeable, smellable, touchable, and delectable?".