Dispatch from the Dark
Speaking of the dark: It's past midnight, and we're lying in bed. "I just can't wait for things to get back to normal," says John from his side of the moon.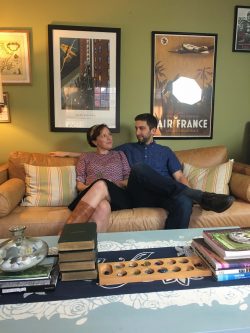 I'm not sure how to respond. I hadn't realized how attached I have become to the idea that, even in all of this, we are moving ahead somehow, and that dealing with all this is something to value. I feel a sharpness in my throat, the slip of the sureness beneath me.
"I can't handle you saying that," I say after a silence, even though I know he isn't trying to fight. "Thinking that way kind of invalidates my whole life right now. I have to love these days in the same way I love any other. There might not be a 'normal' from here on out." Continue reading →