Podcast: Play in new window | Download
Subscribe: Apple Podcasts | RSS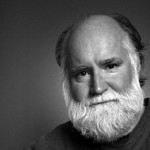 Host Francesca Rheannon talks with Nicholson Baker about his acclaimed new book, [amazon-product text="HUMAN SMOKE: The Beginnings of World War II; The End of Civilization" type="text"]1416567844[/amazon-product].
[amazon-product align="right"]1416567844[/amazon-product]
In a departure from his usual genre, fiction, Baker turns his eye for telling detail to an examination of the cavalier disregard for the human consequences of war by leaders on all sides of the conflict. We hear about how Churchill's warmongering and Roosevelt's anti-Semitism exacerbated the war's civilian toll. We also hear of the courage of a few who dared to speak against the headlong rush to battle.
Also, we air an excerpt from our 2006 interview with Pulitzer Prize-winning poet, Maxine Kumin.