Podcast: Play in new window | Download
Subscribe: Apple Podcasts | RSS
Bruce Holsinger tells us about his novel, The Displacements. It's about what happens to a family when the first Category Six hurricane hits the wealthy enclave of Coral Gables, Florida.
Then, we talk with moral philosopher Elizabeth Cripps about her book, What Climate Justice Means and Why We Should Care.
Bruce Holsinger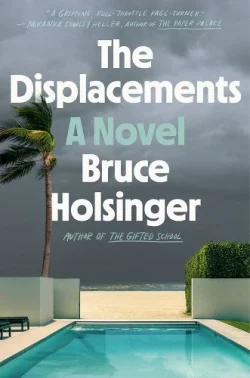 There's nowhere to run, nowhere to hide in a world beset by the Climate Catastrophe—not even if you're rich. The leveling impact of climate change is at the heart of Bruce Holsinger's novel The Displacements.
It's a page-turning dive into what happens to people when climate driven disasters take everything from them. And how they cope in an America where disaster response is ever more stretched to the breaking point.
Bruce Holsinger is the author of the bestselling novel The Gifted School, as well as two historical novels set in the Middle Ages, among other books. He teaches English at the University of Virginia.
Read an excerpt from The Displacements
Elizabeth Cripps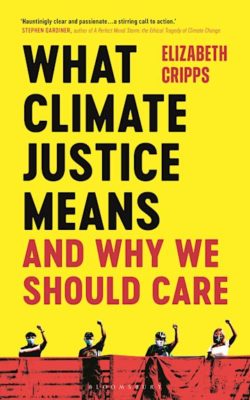 At the very heart of the climate crisis is the question: what is our responsibility to our fellow humans, future generations and all the other living beings we share the planet with?
Elizabeth Cripps examines the moral dimensions of the climate crisis in her book What Climate Justice Means and Why We Should Care.
Cripps is a moral and political philosopher and writer, specializing in climate justice and parental duties. She teaches at the University of Edinburgh and is Associate Director of CRITIQUE: Centre for Ethics and Critical Thought.