Podcast: Play in new window | Download
Subscribe: Apple Podcasts | RSS
Today on Writer's Voice, an eclectic offering. Later in the show, we talk about eggs: actual, mythological and artistic. Author Lizzie Stark tells us about her book, Egg.
But first, we talk about media literacy, something that is vital if we are to preserve and strengthen democracy. We speak with Allison Butler about the book she co-wrote for Project Censored, THE MEDIA AND ME: A Guide To Critical Media Literacy For Young People.
Writers Voice— in depth conversation with writers of all genres, on the air since 2004.
Like us on Facebook at Writers Voice with Francesca Rheannon, on Instagram @WritersVoicePodcast or find us on Twitter @WritersVoice.
Love Writer's Voice? Please rate us on your podcast app. It really helps to get the word out about our show.
Tags: writers voice, podcast, book recommendations, media, media literacy, author interview, book podcast, book show, book excerpt, nonfiction, eggs
Media Literacy And Young People
Young people are voracious media consumers. 8 to 18 year olds pack in more than 11 hours of some form of media every day, often multi-tasking between a number of different media streams and screens.
Yet how much do they really understand about how to consume media–the biases and manipulations that are part and parcel of the media landscape? Not so much. In fact, media literacy among young people is quite low.
Teaching Critical Inquiry About Media
That's a lack that Allison Butler and her nine co-authors seek to redress with their terrific book for young people, high-school age through college (and just as useful for grownups.)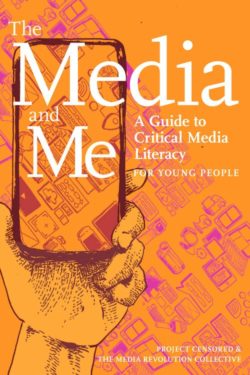 The Media and Me is a guide to critical media literacy, developed by a collective of writers brought together by Project Censored, an organization devoted to educating students and the public about the importance of a truly free press.
The book gives readers critical inquiry skills, covering topics like storytelling, building arguments and recognizing fallacies, surveillance and digital gatekeeping, advertising and consumerism, among other issues.
About the Author
Allison Butler is director of the Media Literacy Certificate Program at the University of Massachusetts Amherst.
The Amazing Egg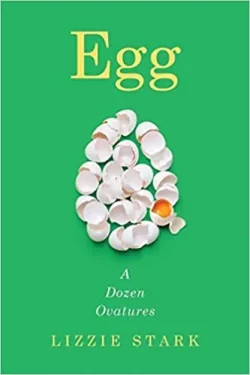 The egg is an object so common, so ubiquitous—and we're talking eggs of all types—that most of us probably don't think much about it, unless we are planning to cook it, usually in its chicken-derived form.
But the egg is a powerful symbol in mythology, an object of art—and not just for Easter, a concern of prospective parents, and even a target for crime.
Lizzie Stark's book Egg: A Dozen Ovatures lays out an unconventional history of this cellular workhorse, from chickens to penguins, from art to crime, and more.
About the Author
In addition to Egg, Lizzie Stark is the author of two other nonfiction books, Pandora's DNA and Leaving Mundania. Her writing has been featured in the Washington Post, the Daily Beast, and the Philadelphia Inquirer, among other publications.