Podcast: Play in new window | Download
Subscribe: Apple Podcasts | RSS
We talk with Ali Noorani about his book Crossing Borders: The Reconciliation of a Nation of Immigrants. It's about going beyond divisive polemics to bring a compassionate understanding of the reality of immigration to the public.
Then, we talk with Andy Bowman about how solar power is becoming the cheapest energy source. His book is The West Texas Power Plant That Saved The World: Energy, Capitalism, and Climate Change (Foreword by Katherine Hayhoe.)
Writers Voice— in depth conversation with writers of all genres, on the air since 2004.
Love Writer's Voice? Please rate us on your podcast app. It really helps to get the word out about our show.
Ali Noorani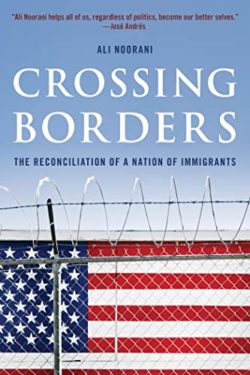 Millions of Ukrainian refugees are fleeing war. They are being welcomed by the same countries that turn back refugees from other nations, like Syria, that are also fleeing war's destruction. Ali Noorani is the head of the National Immigration Forum. He says the European and US immigration systems are broken, largely abandoning the humanitarian considerations for refugees put in place after WWII.
His book Crossing Borders goes beyond the hateful polemics of our current immigration debate to put a human face on the complexities of migration, introducing us to the families fleeing violence and poverty, the organizations trying to help or hinder their progress, and the American communities and local leaders receiving those desperate for a fresh start.
Ali Noorani is also author of There Goes the Neighborhood: How Communities Overcome Prejudice and Meet the Challenge of American Immigration.
Andy Bowman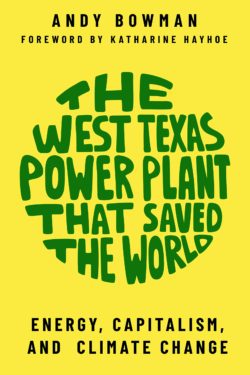 Andy Bowman has been in the renewable energy industry for more than 25 years. In that time, he's seen solar power go from being a highly expensive niche energy source to cheaper than fossil fuels.
His book The West Texas Power Plant That Saved The World tells the story of the moment that solar started to beat out dirty energy in the energy market and what that means for our future, if we can deploy renewables in time to save the planet.
He explains energy markets, utility scale vs. distributed renewable energy, and the prospects for affordable storage of clean power.