Podcast: Play in new window | Download
Subscribe: Apple Podcasts | RSS
Bestselling mystery writer Elizabeth George tackles the horror of FGM. We talk with her about her latest in the Inspector Lynley series, Something To Hide. It explores the practice of female genital mutilation in the Nigerian community in London and the fight to stop it.
Then, for Black History Month, we re-air our 2019 interview with DaMaris Hill about her narrative in verse, A Bound Woman Is A Dangerous Thing: The Incarceration Of African-American Women From Harriet Tubman To Sandra Bland.
Writers Voice— in depth conversation with writers of all genres, on the air since 2004.
Love Writer's Voice? Please rate us on your podcast app. It really helps to get the word out about our show.
Elizabeth George
Crime fiction master, Elizabeth George has been writing the Inspector Lynley mysteries since since 1988. Many of the novels in the series explore social issues.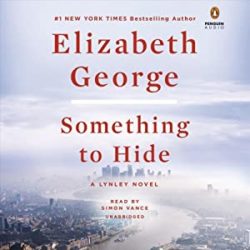 That's no exception in her latest, Something To Hide. It delves into the underworld of genital operations on young girls in the Nigerian community in London, where FGM is illegal but still practiced.
The murder at the heart of this story is of a police detective who'd been working on a special task force within North London's Nigerian community investigating the practice. Moreover, the detective was herself a victim of FGM.
In the book, Elizabeth George also tackles the tangled issues that can arise when white Westerners go after a cultural practice of a racial minority. In something to hide, she manages to balance the issue of cultural sensitivity with the human rights of women and girls.
Something to Hide is the 21st Inspector Lynley novel. She's also the author of several other novels, short story collections and two works of nonfiction.
DaMaris Hill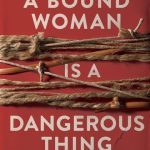 We re-air our 2019 interview with DaMaris Hill. From Harriet Tubman to Sandra Bland and Black Lives Matter, black women freedom fighters have braved violence, scorn, despair, and isolation to fight for their rights. In A Bound Woman Is a Dangerous Thing, DaMaris Hill honors their experiences with responses to her heroes that are both harrowing and hopeful.