Podcast: Play in new window | Download
Subscribe: Apple Podcasts | RSS
We talk with Leonard Rubenstein about his book Perilous Medicine: The Struggle to Protect Health Care from the Violence of War.
Then, Stan Cox connects the dots between climate chaos, racism and the next pandemic. We talk with him about his book, The Path to a Livable Future: A New Politics to Fight Climate Change, Racism, and the Next Pandemic.
Writers Voice— in depth conversation with writers of all genres, on the air since 2004.
Leonard Rubenstein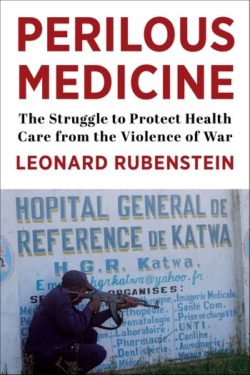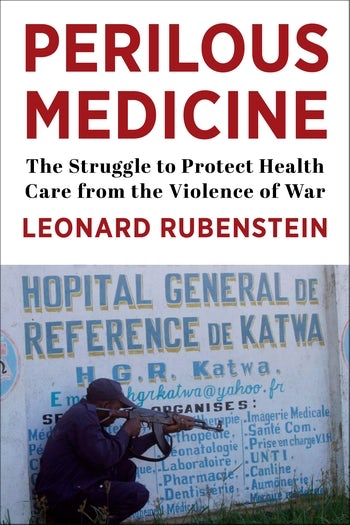 Military violence against hospitals, patients, and health workers has become a common feature of modern war. Think Kosovo, Yemen, Syria and Occupied Palestine.
The attacks destroy lives. They also destroy the capacity of health systems to tend to those in need. Yet little is being done about this abomination. That's why Leonard Rubenstein wrote the book Perilous Medicine.
A human rights lawyer who has investigated atrocities against health workers around the world, Rubenstein tells of the dangers health workers face during conflict and the legal, political, and moral struggle to protect them.
Leonard Rubenstein is professor and director of the Program on Human Rights and Health in Conflict at Johns Hopkins Bloomberg School of Public Health. He founded the Safeguarding Health in Conflict Coalition and is a former president of Physicians for Human Rights.
Stan Cox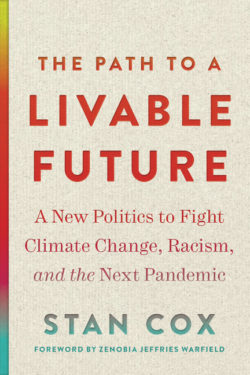 2020 was a year defined by crisis. For decades, scientists have been sounding the alarm about the urgency of addressing climate change, but it took COVID-19 to show that the future of human life on Earth is interconnected and at risk.
While the virus quickly spread across the globe, extreme weather events compounded the suffering and economic fallout. In the U.S., outrage over the murder of George Floyd expanded to include a growing awareness of the pandemic's disproportionate impact on communities of color.
In The Path to a Livable Future, Stan Cox makes plain the connections between the multiple crises facing us today, and provides a vision for how to resolve them. He shows how we can work together to address the climate emergency, white supremacy, and our vulnerability to future pandemics all at once. Our future depends on it.
Stan Cox is the author of many books, including The Green New Deal and Beyond. His work has appeared in the New York Times, Washington Post, and more. He works for the Land Institute in Kansas.