Podcast: Play in new window | Download
Subscribe: Apple Podcasts | RSS
We talk with Anna North about her acclaimed new novel, Outlawed. It's about an alternate reality 1890s Hole in the Wall Gang—this one, run as a feminist collective.
Then Emily St. John Mandel is back from her triumph with Station Eleven with another exploration of catastrophe, this time the 2008 financial collapse. It's called The Glass Hotel.
Writer's Voice — in depth conversation with writers of all genres, on the air since 2004. Rate us on iTunes or whatever podcast app you use!
Anna North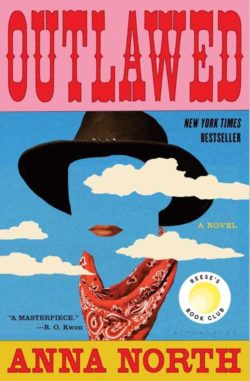 The year is 1894; the place, Wyoming. But this isn't the time and place we know in history. It's a counterfactual time and place: an America still recovering from a devastating pandemic that has upended society. This is the setting for Anna North's novel Outlawed.
Featuring the young midwife Ada, a no-nonsense, courageous, and determined heroine, Outlawed dusts off the myth of the old West and reignites the glimmering promise of the frontier with an entirely new set of feminist stakes.
Outlawed is about the search for hope in the wake of death, and for truth in a climate of small-mindedness and fear.
The Washington Post said, "Outlawed stirs up the western with a provocative blend of alt-history and feminist consciousness. The result is a thrilling tale eerily familiar but utterly transformed."
Anna North is a journalist and novelist. Her journalistic work focuses on the politics of reproductive health. In addition to Outlawed, she's the author of two previous novels and is a senior reporter at Vox.
Emily St. John Mandel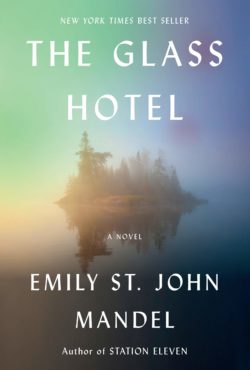 With her fourth novel, Station Eleven, Emily St John Mandel broke into star status in the literary realm. Now, in The Glass Hotel, she's come out with a captivating story of crisis and survival during the financial collapse of 2008.
Featuring a Bernie Madoff-like Ponzi scheme, Mandel asks the question: do each of us have a price? And what determines it? The Glass Hotel is a fascinating portrait of greed and guilt, love and delusion, ghosts and unintended consequences.
Emily St. John Mandel is the author of five novels. Her previous novel Station Eleven was a finalist for a National Book Award and the PEN/Faulkner Award.