Podcast: Play in new window | Download
Subscribe: Apple Podcasts | RSS
Why was the original Penn Station built, only to be torn down some 50 years later? We find out in the first half of today's Writers Voice when we talk with Paul Kaplan about his book New York's Penn Station: The Rise and Fall of an American Landmark.
Then, we talk with Bram Presser about The Book of Dirt, his novel/memoir about his grandparents' remarkable history during the Holocaust.
Paul Kaplan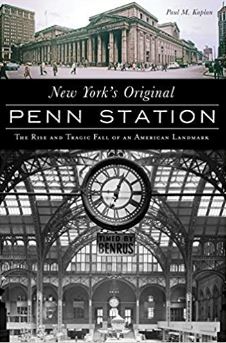 At its opening in 1910, New York's Penn Station was seen as one of the most beautiful railroad stations in the world. It wasn't just beautiful; it was an engineering marvel. After decades of looking for a way to connect passengers directly to Manhattan, the Pennsylvania Railway accomplished what few had imagined: building tunnels underneath the Hudson and East Rivers.
Paul Kaplan's book, New York's Penn Station: The Rise and Fall of an American Landmark chronicles the story of Penn Station from the laying of the first tracks to its demise in the early 20th century when it was torn down. The historic preservation movement was born in no small part as a reaction to its demolition.
Paul Kaplan is the author of several historical books, including a biography of the pioneering social and healthcare reformer Lillian Wald. We spoke with him about that book last year.
Bram Presser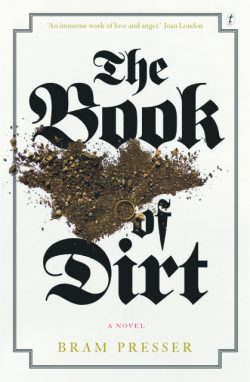 When Bram Presser was growing up in Australia, he knew his grandparents had been born in Czechoslovakia and sent to concentration camps during the Holocaust. But it was something they never talked about.
Then, after his grandfather's death, as you will learn during our interview with Presser, something happened that set him on the trail to learn more. He embarked on a quest to find the truth behind the stories his family built around these remarkable survivors. And began writing.
But the record was sketchy, so what emerged has elements of fiction, as well as memoir. In the Book of Dirt, Bram Presser reimagines his family's experiences from the fragments he uncovered, creating a powerful novel about memory, history, and identity.
COMING UP NEXT WEEK
We talk with Rachel Snyder about the epidemic of intimate partner terrorism killing so many women in America. Her book is NO VISIBLE BRUISES.