Podcast: Play in new window | Download
Subscribe: Apple Podcasts | RSS
April is Poetry Month! We talk with poet Philip Schultz about his latest poetry collection, Luxury.
Then, investigative journalist Mark Hertsgaard tells us about the explosive new report he co-wrote with Mark Dowie, "How Big Wireless Made Us Think That Cell Phones Are Safe."
Finally, poet Kathryn Levy reads from her latest collection, Reports. (We'll air our full interview with her in two weeks.)
Philip Schultz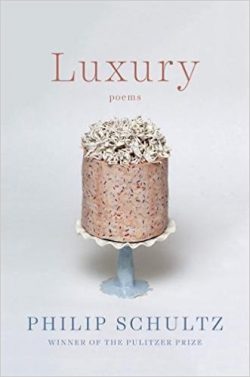 Philip Schultz's poetry is deceptively simple. His poems often minutely observe the details of everyday life, but those become the vehicle to deeper concerns, such as mortality, shame, and self-sabotage. Yet they are lightened by his ever-present wry humor.
His new collection Luxury explores the comfort and sustenance of life, the bittersweet clarity of aging, and the anxiety of existence.
Poet Tony Hoagland said of Philip Schultz, that he "is one of the least affected of American poets, and one of the fiercest." Schultz lives in East Hampton NY and is the founder and director of The Writers Studio in New York City.
Listen to the Full Interview here.
Mark Hertsgaard
Evidence of serious dangers are emerging about a device that 95% of us carry everywhere and use all the time: our cell phones.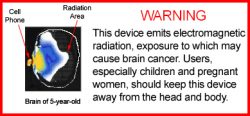 There have been indications of the dangers of cell phone radiation for decades, but as Mark Hertsgaard and his co-author Mark Dowie show in their Nation report "How Big Wireless Made Us Think That Cell Phones Are Safe," those findings have been minimized, mocked and muffled.
Following the script of Big Tobacco and Big Oil, Big Wireless has carried on a campaign of denial to protect their bottom line while putting consumers — and especially kids — at risk for cancer. Pregnant women may risk miscarriages, as well. Even more frightening is the looming threat of 5G, which, with wireless transmitters installed every 250 feet, will bathe all who pass through their fields with potentially harmful radiation.
Mark Hertsgaard is The Nation's investigative editor at large, and the author of seven books, including Hot: Living Through the Next Fifty Years on Earth, which we spoke to him about in 2011.