Podcast: Play in new window | Download
Subscribe: Apple Podcasts | RSS
On the 103rd anniversary of the outbreak of World War I, we talk with two authors who have written books about the war. Margaret Wagner talks about her illustrated history, America and The Great War (Bloomsbury 2017). Then Richard Rubin tells us about his journey to visit the former battlefields of WWI, recounted in his book, Back Over There.
Margaret Wagner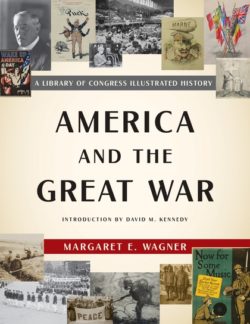 On June 28, 1914, the Archduke Franz Ferdinand of Austria — heir to the throne of the Austro-Hungarian Empire — was assassinated by a Serbian nationalist in Sarajevo, Bosnia. That event is widely acknowledged to have sparked the outbreak of World War I.
The War profoundly changed the world, including the United States and its place in the world. But our country was already in the grip of profound change when the War broke out, with the Progressive Era, the Women's Suffrage Movement and an emergent labor movement responding to controversies over immigration, extreme income inequality and corruption in politics. Sound familiar?
Margaret Wagner's illustrated history, America and The Great War, ably situates our involvement in WWI within that larger social context. She is a senior writer and editor for the library of Congress, and has written books about the American Civil War, WWII and the artist/illustrator Maxfield Parrish.
Read Margaret Wagner on America And The Great War
Library of Congress Online Exhibition on American And The Great War
Richard Rubin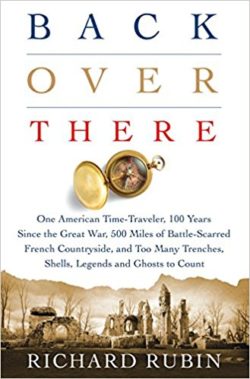 The US didn't formally enter World War One until April of 1917 but its entry was decisive. As Richard Rubin writes in his book Back Over There, the common opinion he encountered when visiting the wars' battlegrounds in France and Belgium is that America won the war for the Allies (Entente Powers.)
Back Over There came out of a series for the New York Times of the same title. It was so popular, Rubin decided to expand it into a book.
Back Over There is Richard Rubin's second book about the Great War. His first, The Last of the Doughboys, interviewed some of the remaining survivors, all over the age of 100. He's also the author of Confederacy of Silence.
Richard Rubin's New York Times series
In France, Artifacts of America's Role in World War I
Where Americans Turned the Tide in World War I
In France, Vestiges of the Great War's Bloody End