Podcast: Play in new window | Download
Subscribe: Apple Podcasts | RSS
Acclaimed crime novelist Elizabeth George talks about her latest Inspector Lynley novel, A Banquet of Consequences. And then, just in time for Hanukkah, a new noir collection of short stories — Jewish Noir. edited by mystery writer Kenneth Wishnia.
Elizabeth George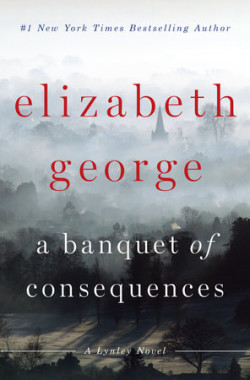 Once upon a time, best-selling novelist Elizabeth George got a degree in counseling. But lucky for us readers, instead of treating real patients, she turned her talent for psychological insight into the complex characters that people her fiction.
Fans of Elizabeth George have been following her Inspector Lynley novels since 1988, featuring the upper class inspector with a heart of gold and his working class sidekick, Detective Sergeant Barbara Havers.
Now the newest in the series is out: The Banquet of Consequences. It follows the story of one doozy of a dysfunctional family, headed by a mother from hell who has a serious personality disorder. Caroline Goldacre makes everyone around her miserable, including her husband, her sons, her daughter in law and her employer, feminist writer Clare Abbott.
We've probably all known somebody like Caroline Goldacre and tried to spend as little time with them as possible. It's a tribute to Elizabeth George's genius that the time we spend with Caroline in A Banquet of Consequences is enthralling from beginning to end.
Elizabeth George has won numerous awards for her writing, including France's top prize in the genre of police procedurals. Her novels have been made into television series by the BBC and aired on PBS' Masterpiece Theater.
Read an excerpt from A Banquet of Consequences 
Kenneth WIshnia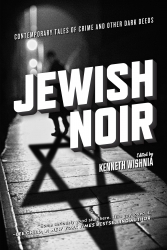 There's a peculiar brand of humor in Jewish culture that takes its inspiration from the darker side of life. That's probably due to the centuries of exclusion and persecution that Jews experienced.  That tragic sensibility happens to lend itself perfectly to the genre of noir fiction.
Now, award-winning mystery writer Kenneth Wishnia has brought together Jewish Noir (PM Press), a collection of 32 stories by both Jewish and non-Jewish writers that explores classic noir themes through the lens of Jewish life, history and tradition. The writers in Jewish Noir include such luminaries as Marge Piercy and Harlan Ellison and the writing spans the 20th and into the 21st centuries.
In addition to editing the anthology Jewish Noir, Wishnia is the author of several works of fiction and short stories, including 23 Shades of Black, which was nominated for the Edgar Allan Poe Award for Best First Novel.
Xenophobia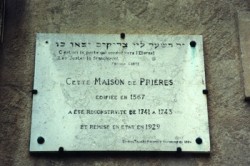 Writer's Voice host Francesca Rheannon has  been thinking a lot this Hanukkah about the parallels between the Jewish and Muslim experience, especially their common experience as victims of prejudice.
In 2001/2002, she lived for 8 months in southern France. It was just after 9/11 and Islamophobia was on the rise. But she also noticed a pervasive subtext of antisemitism that was casually woven into conversations she encountered.
She writes about her observations of xenophobia against Jews and Muslims in Provence — and what that means for today — in this Writers Voice blog post. It's excerpted and updated from her unpublished 2002 memoir, Province of The Heart.