Podcast: Play in new window | Download
Subscribe: Apple Podcasts | RSS
ABC anchorman and meditator Dan Harris talks about his book, 10% Happier: How I Tamed the Voice in My Head, Reduced Stress Without Losing My Edge, and Found Self-Help That Actually Works–A True Story. Then, renowned psychiatrist and author of Thoughts Without A Thinker Mark Epstein discusses his latest book, The Trauma Of Every Day Life. It's about how Buddhist meditation can help us heal from trauma and use it to achieve greater wisdom.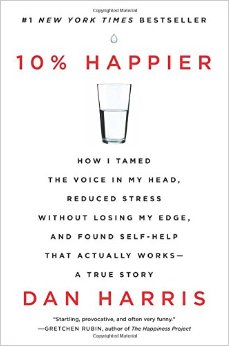 Dan Harris
The Dalai Lama once said the purpose of life is to be happy. A lot of us would probably settle for just being less stressed out. The pressures of life seem to multiply relentlessly: not enough time, too much striving, too little security. When it all gets too much, we can try to self-medicate, but that just exacerbates the problem. Eventually, we buckle under the strain.
That's what happened to ABC anchorman and correspondent Dan Harris. In 2004, he had a very public panic attack in front of five million people while on Good Morning America. It was a wake-up call that prompted him to look for the reason behind his meltdown — and find a way to keep it from happening again.
He found those answers in meditation, eventually becoming a Buddhist. But first he had to overcome his distrust of spirituality and get beyond the hucksters of holiness that populated the first steps of his journey. He's written a wonderful book about the journey and its lessons — part memoir, part how-to. It's called 10% Happier — it's a great read: both funny and informative.
Read an excerpt from 10% Happier
Mark Epstein, M.D.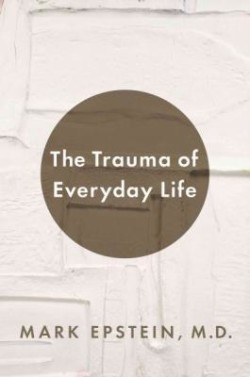 In his book, Dan Harris says one of his best meditation teachers is Mark Epstein, a long term writer about and practitioner of Buddhist meditation in the mindfulness or Vipassana tradition. Epstein is also a psychiatrist who uses a Buddhist approach in his practice.
His previous books include Thoughts Without A Thinker and Going To Pieces Without Falling Apart. His latest book is an exploration of how Buddhism can help us deal with trauma, starting with a discussion of the Buddha's own trauma, the loss of his mother when he was just a new-born infant. It's called The Trauma of Everyday Life and is published by Penguin.
Dr. Mark Epstein has a private practice as a psychiatrist in New York City and teaches at NYU School of Medicine. He is a contributing editor to Tricycle: The Buddhist Review. He is the author of six books on Buddhist psychology.
Read an excerpt from The Trauma of Everyday Life