Podcast: Play in new window | Download
Subscribe: Apple Podcasts | RSS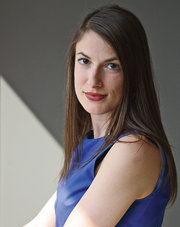 Journalist Dana Goldstein discusses her groundbreaking history of school reform in the US and conflicts over teaching, then and now. It's called The Teacher Wars: A History of America's Most Embattled Profession (Doubleday). Then, we check in with Katrina van den Heuvel about her interview with NSA whistleblower Edward Snowden.
Dana Goldstein, The Teacher Wars
It's tough to be a teacher in America today. Teachers are blamed for failing schools,for poor student test scores and for making too much money and even having pensions . Most often the attacks come from well-heeled politicians who slash funding for public schools and cut the social supports poor students need to succeed.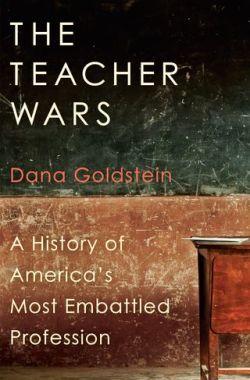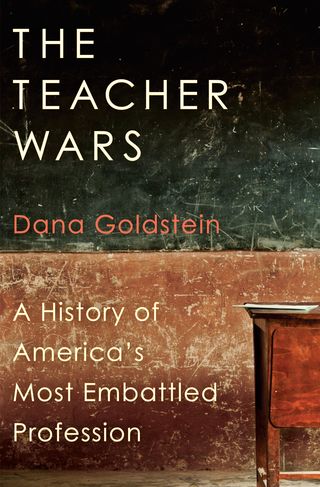 But controversies over education in America are not new — they've been raging for almost two centuries. And teachers have ever been at the center of those battles, fighting for respect for their profession and for the chance to do what they feel is right for their pupils.
In her book The Teacher Wars (Doubleday) Dana Goldstein explores the past to find answers to the controversial questions that plague our public schools today: Who should teach? What should be taught? And Who should be held accountable for how children learn?
She finds that many of the solutions being pushed today — like high stakes testing, ranking and firing veteran teachers and bringing in elite college grads to teach — have already been tried and found wanting. Goldstein argues that, instead of undermining public school teachers, we should be supporting their professional development, drawing on the best practices of America's best teachers to foster better learning by students. She also says that privatized educational solutions are no substitute for tackling the real roots of school failure — poverty and inequality.
Dana Goldstein has been reporting on public education since 2007. She is a staff writer at The Marshall Project and writes for such venues as The Atlantic and Slate.
Katrina vanden Heuvel, The Snowden Interview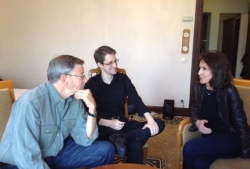 On October 6, Nation editor and publisher Katrina van den Heuvel and contributing editor Stephen F. Cohen sat down in Moscow for a wide-ranging discussion with Edward Snowden, where he shared his thoughts on the surveillance state, the American political system and the price heÂ's paid for his understanding of patriotism.
The conversation lasted for nearly four hours and has been distilled into an in-depth article in the November 17 edition of the Nation magazine. Francesca spoke with Katrina vanden Heuvel about the interview with Snowden, as well as her thoughts on the impact the Snowden revelations have had on the US press. (The show audio has only a clip; click the link below to hear the entire interview.)