Podcast: Play in new window | Download
Subscribe: Apple Podcasts | RSS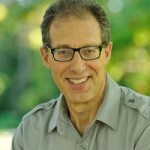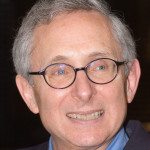 Who was the real Seneca — the moral philosopher or the power broker to the Roman emperor? That's what historian James Romm explores in his book, DYING EVERY DAY: Seneca at the Court of Nero.
And Nero and Seneca were the elite. But what about the other 99%? Historian Robert Knapp talks about the common people of ancient Rome in his book, INVISIBLE ROMANS.
James Romm, Dying Every Day
When we think of the word "stoic," we imagine the quality of bearing up under great adversity. But stoicism in its original meaning in ancient Rome was a moral philosophy not unlike Buddhism that counseled simple living, reason over emotion and indifference to fame and fortune.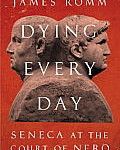 Yet it's most famous practitioner, the philosopher and writer Seneca, lived anything but a simple life. He was fabulously rich and, as, first Senator, then advisor to the Emperor Nero, he was a power broker of the first order.
During his lifetime, he was accused of using his position to unethical advantage to enrich himself — and, as the Emperor Nero descended into murderous paranoia, Seneca found himself complicit in deadly intrigues that violated his moral principles.
Historian James Romm has written a fascinating book about Seneca, centering on the question: "How could this sage, who constantly exhorted his readers toward virtue and reason, have served as the right-hand man of a despot notorious for madness, repression and family murder?" Romm's quest for an answer makes for a spellbinding read in Dying Every Day: Seneca at the Court of Nero.
James Romm is professor of classics at Bard College. He's the author of five books, including Ghost on the Throne.
Read an excerpt from Dying Every Day

Robert Knapp, Invisible Romans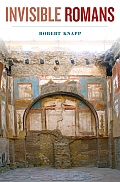 All too often, history only tells the story of the 1%, while ordinary people are left out. What survives from the Roman Empire is largely the words and lives of the rich and powerful. But the privilege and decadence often associated with the Roman elite was underpinned by the toils and struggles of common citizens.
In his book, Invisible Romans, historian Robert Knapp brings those ordinary people of ancient Rome to light — its laborers, artisans, housewives, gladiators and slaves, among others. He celebrates the resilience of those who had to survive and even thrive, despite oppression and class injustice.
Invisible Romans reveals what Knapp called the "mind world" of the ordinary Roman — one that, while unique to its time, nevertheless has some remarkable parallels to today.
Robert Knapp is Professor Emeritus in the Classics Department at the University of California, Berkeley.
Read Knapp's essay comparing the "invisible" Romans to the Occupy movement's "99%"