Podcast: Play in new window | Download
Subscribe: Apple Podcasts | RSS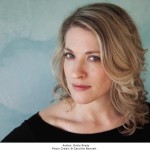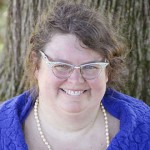 Emily Brady talks about her book, HUMBOLDT: Life on America's Marijuana Frontier (Grand Central Publishing, 2013). And Susan Stinson discusses her just published novel, SPIDER IN A TREE (Small Beer Press, 2013), in a new interview with Drew Adamek. It's about the brilliant, 18th century preacher Jonathan Edwards.
 Emily Brady
Say the words "Humboldt County" to a stranger and you might receive a knowing grin. The name is infamous, and yet the place, and its inhabitants, have been nearly impenetrable. Until now.

Humboldt is a narrative exploration of an insular community in Northern California, which for nearly 40 years has existed primarily on the cultivation and sale of marijuana. It's a place where business is done with thick wads of cash and savings are buried in the backyard. In Humboldt County, marijuana supports everything from fire departments to schools, but it comes with a heavy price.
As legalization looms, the community stands at a crossroads and its inhabitants are deeply divided on the issue–some want to claim their rightful heritage as master growers and have their livelihood legitimized, others want to continue reaping the inflated profits of the black market.
Emily Brady spent a year living with the highly secretive residents of Humboldt County, and her cast of eccentric, intimately drawn characters take us into a fascinating, alternate universe. It's the story of a small town that became dependent on a forbidden plant, and of how everything is changing as marijuana goes mainstream.—Amazon review
Emily Brady's writing has appeared in the New York Times, Time, and the Village Voice, among other publications.
Read an excerpt from Humboldt County
Susan Stinson
Susan Stinson is a novelist, historical tour guide, writing coach, speaker and the writer-in-residence for the Forbes Library in Northampton, Massachusetts. In 2011, she was awarded the Lambda Literary Foundation's Outstanding Mid-Career Novelist prize for her "beautiful, courageous and important writing".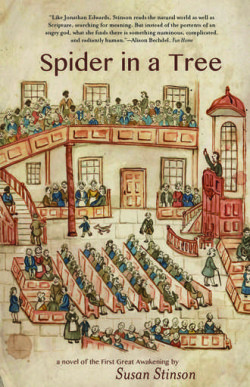 She has published three novels, and recently completed her fourth, Spider in a Tree. Known for her rich and sensuous writing on the lives of "fat lesbians", Spider in a Tree is Stinson's first historical novel. It's about the life, family and slaves of influential 18th century Calvinist theologian Jonathan Edwards.
Drawing on her daily contact with the same landscape and surroundings of the Puritans, Stinson creates a deeply evocative and dramatic journey of spiritual awakening among the townspeople and slaves of 18th century Northampton MA.
The book follows Edwards and his wife Sarah, their eleven children, their slaves Leah and Saul; and Edwards' nephews, Joshua and Elisha as they struggle to attain spiritual grace, confront human failings and navigate the strict social conventions of their time.
But Spider in a Tree goes beyond a traditional narrative: insects preach the gospel back to the main characters, the landscape comes alive with meaning and portent, and historical documents come alive to paint a heartrending portrait of frailty, strength, temptation, redemption and ultimately tragedy.
Drew talked to Susan about her deep connection the places that Jonathan Edwards walked, the spiritual connection between Johnathon Edwards and the present, and how spiritual grace and writerly inspiration are related.