Podcast: Play in new window | Download
Subscribe: Apple Podcasts | RSS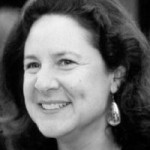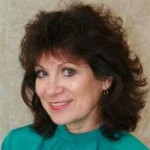 Cultural scholar Carla Kaplan talks about her acclaimed new book, Miss Ann in Harlem: The White Women of the Black Renaissance. It explores the lives, contributions and contradictions of white women who supported the African American cultural ferment of the 1920s. And we re-air a clip from our interview with Rilla Askew about the impact of anti-immigration laws on families and communities. Her novel is Kind of Kin.
Carla Kaplan
When cultural scholar Carla Kaplan was researching her book about the great black novelist Zora Neale Hurston, (Zora Neale Hurston: A Life in Letters),)Â she became interested in the white women who played a part in the artistic and intellectual phenomenon of the 1920s known as the Harlem Renaissance.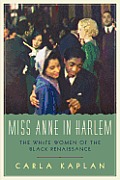 Now, Kaplan has come out with a cultural history of those women, Miss Anne in Harlem. The book's cover photo shows a crowd of black couples dancing at a party with one lone white woman standing pensively among them. She's present, but seemingly unnoticed by the others — which is very much how history has treated the white women who crossed the rigid barriers of race to become what part of the Harlem Renaissance, some as writers on racial themes, some as philanthropists, some as thrill seekers.
Their motivations were complicated — as were their attitudes toward race. One reviewer wrote:
In this remarkable work of historical recovery, Carla Kaplan resurrects Miss Anne as a cultural figure and explores the messy contradictions of her life, moving her from the periphery of a story about white patronage and boundary-testing interracial liaisons to the center.
Carla Kaplan is the Davis Distinguished Professor of American Liaterature at Northeastern University and Founding Director of the Northeastern University Humanities Center. In addition to Miss Ann in Harlem, she is the author of The Erotics of Talk and Zora Neale Hurston: A Life in Letters.
For listeners in western Massachusetts:
Carla Kaplan will be speakingat the Odyssey Bookshop in South Hadley on Wednesday, October 16 at 7:00 PM
Read an excerpt from Miss Ann in Harlem

Rilla Eskew
Over the last several days, supporters of immigrant rights have been rallying all over the country. We thought it would be a good time to hearken back to my interview with Rilla Askew back in January about her novel, KIND OF KIN.
It takes place after Oklahoma passes one of the earliest and toughest anti-immigration laws in the nation. Like all such laws, it's tearing families apart and terrorizing whole communities, not to speak of riding roughshod over basic human rights. Rilla Askew's own family has felt the impact of those laws, as you will hear her tell us in this clip from our interview.
Hear my entire interview with novelist Rilla Askew about Kind of Kin.