Podcast: Play in new window | Download
Subscribe: Apple Podcasts | RSS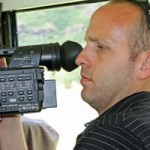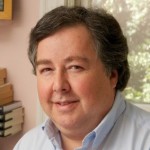 Dan Fagin talks about his terrific history of what went down at Tom's River New Jersey after a chemical plant moved in. His book is TOM'S RIVER: A Story of Science and Salvation. And Ed Brown discusses his prizewinning documentary, UNACCEPTABLE LEVELS. It's about the environmental toxins threatening our kids and ourselves.
Dan Fagin won the Pulitzer Prize for General Nonfiction in 2014 for TOM'S RIVER.
Dan Fagin
When the chemical company Ceiba Geigy first opened a chemical plant in Tom's River, New Jersey, the townspeople rejoiced. Finally, a chance for some well-paying jobs, they thought. What they didn't know was that they'd entered into a Faustian bargain — good jobs in exchange for their children's health. When they finally found out what was making their kids sick with cancer, they mounted a years-long struggle with the company to clean up the waste and compensate them for their losses.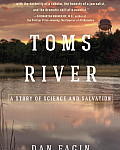 In riveting prose, prize-winning science journalist Dan Fagin takes the reader on an in-depth exploration of how the Tom's River cancer cluster came to be. Along the way, he explains the science and history of epidemiology, how science becomes a battleground between truth and spin, and tells the stories of some very courageous parents and children.
Dan Fagin directs the Science, Health, and Environmental Reporting Program at New York University. For fifteen years, he was the environmental writer at Newsday, where he was twice a principal member of reporting teams that were finalists for the Pulitzer Prize. His articles on cancer epidemiology won the Science Journalism Award of the American Association for the Advancement of Science and the Science in Society Award of the National Association of Science Writers.
Read an excerpt from Dan Fagin's book TOM'S RIVER
Ed Brown

http://www.unacceptablelevels.com/
When Ed Brown's wife went through a miscarriage before giving birth to her first child — and then another before giving birth to her second, the couple began to wonder if it was something in their environment that was making it hard for them to bring a pregnancy to term.
When Brown began researching his environment, he began to learn that his children, like everyone's, are exposed to thousands of man-made chemicals interacting with each other — and putting them — and us — at risk. From phthalates in rubber duckies to pesticides in our food, from the toxic sludge sprayed on crops to the neurotoxins in our water and spewed into our air, chemical exposures are causing rates of cancer, birth defects and neurological disorders like autism to skyrocket.
Ed Brown put what he discovered into his film UNACCEPTABLE LEVELS. Like Gasland and Food, Inc, it combines personal story with expert interviews to put the pieces of puzzle together of environmental toxins — and what we can do about it.
UNACCEPTABLE LEVELS has won numerous awards, including recognition from the ECO Environmental Film Festival (2012) and the FIFE International Film Festival (2013).