Podcast: Play in new window | Download
Subscribe: Apple Podcasts | RSS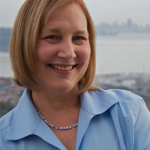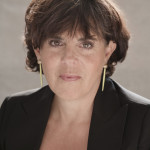 Amy Larkin discusses her terrific new book, ENVIRONMENTAL DEBT: The Hidden Costs of a Changing Global Economy. And Katharine Applegate talks about her new novel for kids of all ages, THE ONE AND ONLY IVAN. Written in the poignant voice of a gorilla, it's based on the true story of a gorilla held captive for thirty years in a suburban mall.
Amy Larkin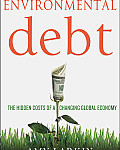 It's forty three years since the first Earth Day was celebrated April 22 1970 — and the news isn't good. 2012 was the hottest year on record; half of all species are on target for going extinct, clean water, air and soil is getting scarcer. Everywhere we look, the natural systems we depend on are falling apart. Yet conventional political wisdom says we can't do anything about it because it will be too costly for business, government and jobs.
Our entire economy is based on cheap, easy and convenient. But how cheap is it really? Take coal, the cheapest and most polluting of the fossil fuels. A recent study showed, if the price of coal was set to include its environmental and health cost, it would easily double. In other words, the coal companies are racking up an environmental debt equal to their revenues — only they aren't on the hook for the debt; we are.
Amy Larkin's terrific new book, ENVIRONMENTAL DEBT lays out the case for tackling that debt now — in effect, she says, we need to start paying more for pollution, so that we can pay less in the hidden costs now and in the future. And the book explodes the myth of the contradiction between environmental protection and business. She says we can have a prosperous economy and a clean environment — she calls it the Nature Means Business model. But the corollary is also true — no Nature, no Business.
Amy Larkin is a longterm environmental activist who was on the Board of Greenpeace and served as director of Greenpeace Solutions, bringing activists and business together to solve environmental problems. She blogs at Huffington Post.
Katharine Applegate

As mentioned above, half of all species on the planet face extinction — among them our close relative, the magnificent lowland gorilla. But Katharine Applegate has chosen to write her latest novel not about gorillas in the wild, but about one particular gorilla who lives behind bars in a suburban mall. THE ONE AND ONLY IVAN is told from the point of view of the title character — with his often poignant, funny, and wise observations about gorillahood, humanity, art and the love between different species, including humans and other animals.
Applegate's book is based on a real Ivan the gorilla — who was taken from the wild in Africa and brought to a strip mall in Tacoma Washington, where he lived alone in a cage for 30 years until he was moved to a modern zoo. But fiction becomes in Applegate's hands a means of exploring our relationship to animals and the impact we have on the animal world. And although The One And Only Ivan is nominally written for children, it is a deeply affecting book that can be read for pleasure by all ages.
Katharine Applegate is the author of numerous books for children and young adults, including The Buffalo Storm, Roscoe Riley Rules and Animorphs (which she wrote with her husband, Michael Grant.) Her novel Home of the Brave was awarded the 2008 Golden Kite Award for Best Fiction.
Subscribe and rate Writers Voice on iTunes!