Podcast: Play in new window | Download
Subscribe: Apple Podcasts | RSS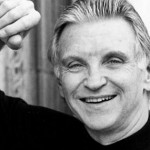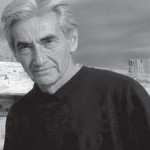 Martin Duberman talks about his biography, HOWARD ZINN: A Life On The Left. We'll also hear an excerpt from a 2005 interview with Zinn, five years before his death, about the book, VOICES OF A PEOPLE'S HISTORY OF THE UNITED STATES (co-authored with Anthony Arnove.)
Martin Duberman
Historian Howard Zinn's greatest claim to fame was his book, A People's History of the United States. A perennial bestseller, it brought a new perspective on American history to generations of readers, highlighting the importance of ordinary people in shaping events. But Zinn played a far greater role in making history than many realize.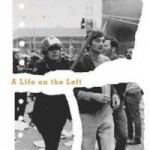 His first teaching job was at a black women's college in the South just as the civil rights movement was heating up. Among his students were future leaders, like Alice Walker and Marian Wright Edelman. He was instrumental in that movement and then, later in the antiwar movement. As always, Zinn was a passionate defender of social justice, whether he promoted it with his activism or his scholarship.
But he was also a modest and deeply private man. That made it a challenge for his biographer Martin Duberman, whose biography, HOWARD ZINN: A Life On The Left, was published in Fall of 2012. But the book manages to paint a compelling personal portrait of Zinn within the context of the very public events and movements that shaped Zinn's life.
Duberman, like Zinn, is a historian and activist. He has authored over twenty books, including a biography of Paul Robeson and the memoir Cures: A Gay Man's Odyssey. He is Professor Emeritus of History at the CUNY Graduate School where he founded and directed the Center for Lesbian and Gay Studies. Duberman has been a finalist for both the National Book Award and the Pulitzer Prize.
Read an excerpt from Howard Zinn: A Life On The Left
Howard Zinn
Five years before his death in 2010, Howard Zinn spoke with WV about his companion volume to A PEOPLE'S HISTORY of the United States — VOICES OF A PEOPLE'S HISTORY OF THE UNITED STATES. It's a collection of writings from the great protagonists of social justice: Frederick Douglass, George Jackson, Chief Joseph, Martin Luther King Jr., Sacco and Vanzetti, and Malcolm X, among many others.  War was a great preoccupation for Zinn — he saw it as an abomination. This video clip from a film about him shows what prompted his view of war.

Listen to the whole 2005 interview with Howard Zinn