Podcast: Play in new window | Download
Subscribe: Apple Podcasts | RSS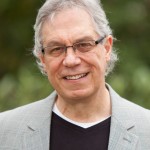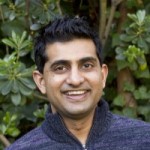 Educational psychologist Richard Selznick talks about his book, School Struggles: A Guide to Your Shut-Down Learner's Success. Marc Meyer discusses the school-based MindUp curriculum; and children's book author Sanjay Nambiar talks about his new series, A Little Zen for Little Ones.
Richard Selznick
As we produce this show, teachers in Chicago are out in force, striking on a number of issues. One is basing teacher pay on standardized test results, which the teachers say are too narrow and unpredictable to give a true picture of teacher quality. Other issues include crowding classrooms with forty students or more, getting rid of school social workers, and the elimination of art and music in favor of more cramming for standardized tests. These measures hurt all children. But, they hurt children who struggle in school even more.
Psychologist Richard Selznick doesn't pretend to fix the school system in his new book, School Struggles. But he does make it easier for parents — and teachers — to support discouraged learners — kids who, for many reasons, have a rougher road through school than others. He calls them "shut-down learners" (that's the title of his first book.) In School Struggles: A Guide to Your Shut-Down Learner's Success, he brings a profoundly compassionate and common sense approach to helping kids become more positive about school and themselves.
Selznick is the director of the Cooper Learning Center in southern New Jersey. He's been a classroom teacher, a school psychologist, and now he helps kids, parents and teachers in overcoming school struggles.
Dr. Richard Selznick's website
Marc Meyer
Kids, their families and their schools are pretty stressed out these days. The world is a scary place, many families are economically squeezed and students — even those whose families are financially well-off — feel enormous pressures to perform. All that stress is bad for developing brains. It makes it harder to pay attention and learn. It also ends up with kids behaving badly.
Actor and director Goldie Hawn decided to do something about the stress kids face. Her Hawn Foundation developed a classroom-based initiative called MindUp to help kids become more emotionally resilient and learn how to manage stress.
By teaching kids about the brain and training them in techniques that are a lot like meditation, MindUp helps students focus, be more aware of their environment and themselves, and develop empathy and optimism — all with the reinforcement of their teachers and peers.The MindUp curriculum is published by Scholastic Press — it's available to anyone. A parent's guide is reportedly in the works, as well.
Educator Marc Meyer helped develop the program and is now director of education with the Hawn Foundation. He's been working to spread the program — It's in close to 300 schools in Canada, the USA, the UK, Australia and elsewhere. I asked him to explain how the MindUp Curriculum came about…
Sanjay Nambiar
Children's book author Sanjay Nambiar talks about a series he's authoring that brings nuggets of Zen wisdom in the form of modern stories for kids, A Little Zen for Little Ones (ages 1 to 8.) The first picture book in the series is Maybe. It's about a little girl who loses her bike. A train of events ensue that pose the question: when things happen to us, do we really know if they are good or bad? Or should we reserve judgment with a simple "maybe"?
The second book in the A Little Zen For Little Ones series is already out; it's called Still There? The third, Remember the Stars, will be coming out soon. The books are out from Umyia Publishing.
Coming Up on Writers Voice
Next week on WV, don't miss Drew Adamek's interview with Junot Diaz about his latest book, a short story collection, This Is How You Lose Her. It's getting rave reviews. And to honor the first anniversary of the start of Occupy Wall Street, Francesca Rheannon will talk with Daniel Lang Levitsky about the essay collection he co-edited, Dreaming in Public: Building the Occupy Movement.