Podcast: Play in new window | Download
Subscribe: Apple Podcasts | RSS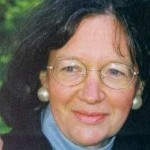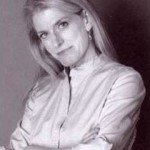 Linda McCullough Moore talks about her short story collection, THIS ROAD WILL TAKE US CLOSER TO THE MOON & we air a 2010 interview with Marisa Silver about her short story collection, ALONE WITH YOU.
Linda McCullough Moore
Writer Linda McCullough Moore used to be a psychotherapist — not an uncommon previous profession for fiction writers. Being a therapist trains one to be compassionate toward the entirety of a character, the dark as well as the light. So perhaps it's not surprising that McCullough writes the following about her work:
"I write stories to heal wounds and get revenge and make people laugh and to manage raging-tiger feelings. I write to get attention and approval and notice, even if it masquerades as frank outrage. I write in order to be understood, to understand, to get them all to like me well enough to sit beside me on the sofa in the front room and remember, bring it all back, and laugh and cry together at all the parts that should be laughed and cried about."
MuCullough Moore's latest story collection is This Road Will Take Us Closer to the Moon. The collection chronicles the life of her character Margaret Mackenzie in a series of linked stories.
In addition to This Road Will Take Us Closer to the Moon, she is the author of the novel, The Distance Between and more than 300 shorter published works, appearing in such places as The Sun, The Massachusetts Review, and The Boston Globe, among others.
Marisa Silver
The New York Times called Marisa Silver "one of California's most celebrated contemporary writers". She spoke to WV in 2010 about her wonderful collection of stories, ALONE WITH YOU.
The stories explore the ambiguities in human relationships — the push and pull we feel towards those we love — and the responsibilities we have toward one another.
In addition to Alone With You, Silver is the author of the 2001 story collection, Babe In Paradise, which was named a New York Times Notable Book of the Year. Her novel, God of War, was a finalist for the Los Angeles Times Book Prize for fiction. She talked to WV about it in 2008.
Read Silver's story "Temporary" (one of the stories in ALONE WITH YOU)
Read an excerpt from the GOD OF WAR