Podcast: Play in new window | Download
Subscribe: Apple Podcasts | RSS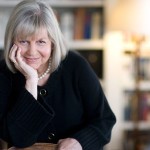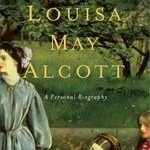 Susan Cheever talks about her acclaimed 2010 biography, LOUISA MAY ALCOTT and about her 2007 book, AMERICAN BLOOMSBURY, Louisa May Alcott, Ralph Waldo Emerson, Margaret Fuller and Henry David Thoreau: Their Lives Their Loves Their work.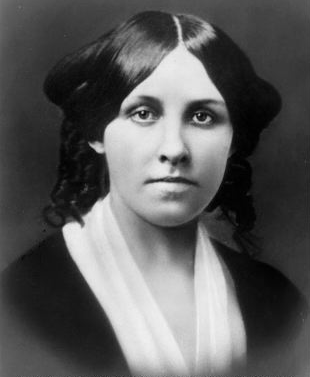 In Little Women, Louisa May Alcott created one of the best loved characters in children's fiction — the spirited, rebellious, and creative Jo March. In a time when marriage and family was seen as the sole purpose of a woman's life, Jo questions whether there is something more — whether a woman can live an independent life, devoted to her own interests and talent.
Alcott herself remained unmarried by choice — but she did not escape the burdens of caring for her family. Her father Bronson Alcott was a famous public intellectual — but he was a disaster at making a living. It fell to his daughter, Louisa, to turn her literary talents into the money needed to support her parents and her siblings.
In her biography of Alcott, Susan Cheever explores the complex life of her subject, as a woman, a working writer and a daughter. As the title, LOUISA MAY ALCOTT: A Personal Biography, implies, Cheever found resonance with her own life in Alcott's — he father was also a writer, a poet. But she also feels the questions Alcott grappled with were ones most women still face.
Cheever is the author of numerous books, both fiction and nonfiction. In addition to her Alcott biography and AMERICAN BLOOMSBURY, she wrote a biography of AA founder Bill Wilson, several memoirs, and 5 novels.
Excerpt from Cheever's Louisa May Alcott
We spoke with Susan Cheever about in 2007 about her history of the "genius cluster" of great american writers gathered around Ralph Waldo Emerson in 19th century Concord, Massachusetts. The book is AMERICAN BLOOMSBURY: Louisa May Alcott, Ralph Waldo Emerson, Margaret Fuller and Henry David Thoreau: Their Lives Their Loves Their work.
Summer Reading Picks
Looking for some good summer reading? Here are two novels to pack for the beach. One is Jennifer Haigh's FAITH, out from Harper Collins. Taking the sexual abuse scandals in Boston's Catholic diocese as its background, the book is a suspenseful exploration of one man's guilt or innocence, as seen through the eyes of his devoted sister. the Washington Post's Ron Charles wrote, "Haigh brings a refreshing degree of humanity to a story you think you know well, and in chapters both riveting and profound, she catches the avalanche of guilt this tragedy unleashes in one devout family."
The other novel is Siri Hustvedt's THE SUMMER WITHOUT MEN. It may be the best novel I've read so far this year. It's about a 55 year old poet, Mia, whose husband of 30 years decides to take a "pause" from his marriage to be with another woman. After a brief, grief-induced nervous breakdown, Mia returns to her hometown to spend the summer near her elderly mother senior living facility. The women she meets each have something to teach her, from the girls in the teen writing group she runs, to a young mother next door, to a needlepoint artist of advanced age who reveals some remarkable and racy artistic talents. As one reviewer wrote, "For a novel concerned in greater part with pain, rejection, madness and encroaching death, it's an astoundingly joyful read, an apparently artless jumble of scenes, memories, letters and emails, scraps of poetry, rhetorical riffs."
Look for upcoming interviews on Writers Voice with Jennifer Haigh and Siri Hustveldt in the coming months.