Podcast: Play in new window | Download
Subscribe: Apple Podcasts | RSS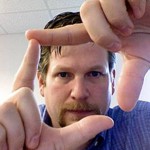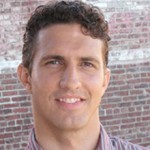 Twitter founder Dom Sagolla talks about his style guide to Twitter, 140 CHARACTERS. And social media expert Chris Brogan tells us about his book, TRUST AGENTS. It's about how to use the Web to build your influence, improve your reputation and create trust.
Dom Sagolla
[amazon-product align="left"]0470556137[/amazon-product]
Dom Sagolla (Twitter handle: @dom)was one of the moving forces behind the creation of social media: he was part of the team that invented Twitter. About 20% of Americans have twitter or Facebook accounts, with thousands adding new ones every day. Twitter is used for communicating just about anything to any one, from the cute thing your dog did this morning to telling the world that a young woman was just shot down by Iranian paramilitary forces during an antigovernment demonstration. You can even keep track on Twitter of the food you eat or exercise you've done during the week.
"Jack and the engineering team put a limit on there of 140 characters so they could allow space for the username. And there was an uproar and Jack, being the lead engineer sort of took charge and said. 'Hey look, there's actually a lot of space. You could change the world in a 140 characters'."
But it didn't start out to be like that. It started out when a software engineer named Jack Dorsey approached the podcasting company Odeo, the company Dom Sagolla worked at. Dorsey wanted Odeo's help in creating a program that could send text messages between phones and computers so Dorsey could keep in touch with his friends.
Over the some six years since Twitter was invented, Sagolla's been thinking a lot about how to use the 140 character platform — what he calls "the short form" — to communicate as effectively as possible. Now he's written a style guide to Twitter: [amazon-product text="140 Characters: A Style Guide for the Short Form" type="text"]0470556137[/amazon-product]
Web only extra: Dom Sagolla talks about how Twitter's role during the antigovernment demonstrations in Iran started him thinking about how to protect one's identity on Twitter.
AÂ social media agency can also help grow your twitter goals. (Paid advertisement)
Chris Brogan
[amazon-product align="right"]0470743085[/amazon-product]
On February 6, people in Western New England came together for a "PodCamp" held at Westfield State College. It was all about social media and podcasting. Back in 2006, Writer's Voice webmaster Bill Weye and I went to PodCamp Boston, the first of its kind in the U.S.
One of its organizers was Chris Brogan (Twitter handle: @chrisbrogan). He's gone on to become an expert in the area of social media. He says over 70% of people polled will trust an opinion that they read online whether or not they know the author of the opinion. He wants to make sure their trust isn't misplaced. So he's written the book, [amazon-product text="Trust Agents: Using the Web to Build Influence, Improve Reputation, and Earn Trust" type="text"]0470743085[/amazon-product]. Bill Weye and Francesca Rheannon interviewed Chris Brogan.
Web Only Extra: Chris Brogan talks about personal communication on the Web.