Podcast: Play in new window | Download
Subscribe: Apple Podcasts | RSS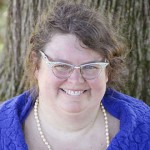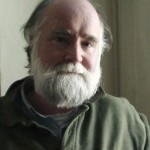 Nicholson Baker talks about his new novel, THE ANTHOLOGIST. His hero Paul Chowder is looking back over his whole life and wondering what it's amounted to. He's also facing the dreaded disease: writer's block. And Susan Stinson is just finishing her new novel, SPIDER IN THE TREE. She tells us about her protagonist, the 18th century preacher Jonathan Edwards who preached fire and brimstone – and love.
Nicholson Baker
[amazon-product align="left"]1416572449[/amazon-product]
The protagonist of Nicholson Baker's new novel bears an uncanny resemblance to the author himself – like the character, Paul Chowder, Baker has struggled with writing an introduction to a poetry anthology. They both write in the same barn loft, with the same view. They both write poems – good and serviceable, if not great. They've both even injured their fingers carrying heavy computers downstairs. And they've both struggled with disappointing loved ones and overcoming those disappointments.
By turns funny, poignant and expository, Baker's new novel [amazon-product text="THE ANTHOLOGIST" type="text"]1416572449[/amazon-product] follows Chowder as he struggles to do the introduction and get it out to his increasingly anxious publisher. He also wants to get his girlfriend to come back – she's left him in exasperation over his failure to put his nose to the grindstone and start, much less finish, the task. Along the way, Baker (through Chowder) leads the reader into a fascinating exploration of poetry in rhyme. He invites us to consider the uses of rhyme, how free verse usurped rhyme in modern poetry, and even some tips on how to write verse.
[sniplet amazon search]
As is typical in Baker's fiction, not much happens, but much is observed, all in language that is filled with delightful turns of the phrase. Baker's approach to fiction is influenced by John Updike, a friend and literary mentor. Among Baker's other novels are [amazon-product text="THE MEZZANINE" type="text"]0679725768[/amazon-product] and [amazon-product text="CHECKPOINT" type="text"]1400079853[/amazon-product].
Baker writes non-fiction as well as novels. Last year, we spoke with him about HUMAN SMOKE: The Beginnings of World War II, the End of Civilization. It was a kind of anthology itself, composed as it was of clippings from historical documents, newspapers and other contemporary observations from those experiencing World War II. And Baker received a National Book Critics Circle Award in 2001 for another nonfiction book, [amazon-product text="Double Fold: Libraries and the Assault on Paper" type="text"]0375726217[/amazon-product].
Susan Stinson
"Many people consider [Jonathan Edwards] the most brilliant theologian the country has ever produced. His most famous sermon was 'Sinners in the Hands of An Angry God', but he also wrote quite lyrically and beautifully about beauty as religion and love."
We last spoke with Susan Stinson when we interviewed Leonard Nimoy about his photography book THE FULL BODY PROJECT in 2006. Stinson was on a panel about cultural images of fat women, with Nimoy, Stinson and and author Leslea Newman. All three were guests on that episode of Writers Voice.
How the culture views fat women is a topic Susan Stinson has written about in her novels, such as FAT GIRL DANCES WITH ROCKS. But now, she's turning her authorial talents to a very different kind of subject. She's just finishing a novel, titled SPIDER IN A TREE, about the 18th century theologian and minister Jonathan Edwards, who preached in Northampton, Massachusetts.
His church, now named First Churches, is still in use. Hadley, MA, right across the Connecticut River from Northampton, is celebrating its 350th anniversary, and it's where Jonathan Edwards' sister fled after her brother was drummed out of the church by his congregation as a result of the so-called "Communion Controversy". The novel also takes up the issue of Edwards' ownership of slaves and explores what life was like during the Great Awakening.
Links
Books Mentioned This Show
check it out on Amazon.com [amazon-product text="THE ANTHOLOGIST" type="text"]1416572449[/amazon-product]
check it out on Amazon.com [amazon-product text="THE MEZZANINE" type="text"]0679725768[/amazon-product]
check it out on Amazon.com [amazon-product text="CHECKPOINT" type="text"]1400079853[/amazon-product]
check it out on Amazon.com [amazon-product text="Double Fold: Libraries and the Assault on Paper" type="text"]0375726217[/amazon-product]